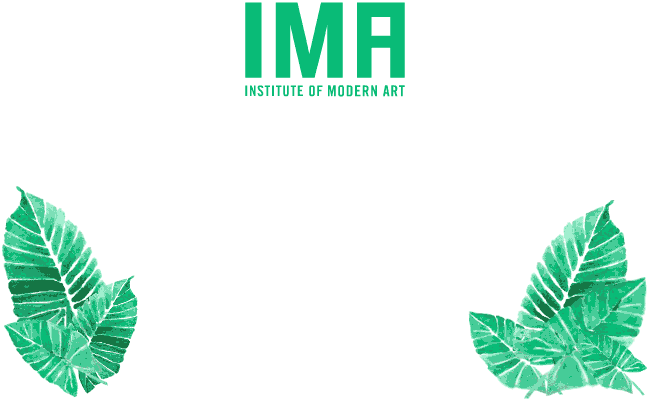 Third Annual Gala & Benefit Auction
CHAMPAGNE RECEPTION AND DINNER SATURDAY 22 JULY, 6PM – LATE
It is with great excitement that we announce that our 2017 Gala Honourees are art historian Rex Butler and artist Judy Watson.
Join us to celebrate the honourees and help the IMA provide Australian and international artists with transformative opportunities for the creation of new work. Our 2017 Benefit Auction features an exciting range of Australian artists and makers. For the first time ever we will also bring you a range of unique behind-the-scenes experiences with art.
Benefit Auction Artists and Makers Include:
Nadine Cameron, Megan Cope, Gerwyn Davies, Paula Dunlop, Julie Fragar, Caitlin Franzmann, Chris Howlett, Grace Lillian Lee, Ross Manning, Bianca Mavrick, Archie Moore, Tom Nicholson , Ryan Presley, Natasha Schweitzer, Gail Sorronda, Jenny Watson, and Jemima Wyman.
Experiences brought to you by:
The Lodge at Kauri Cliffs, Tasmania Walking Co, Virgin Australia, Halcyon House & Paper Daisy Auckland Art Gallery, Museum of Old and New Art, Tweed Regional Gallery and Margaret Olley Art Centre.
Register and bid online with GalaBid.
2017 Gala Committee Members
Bec Malouf, Courtney Norris, Shay O'Hara-Smith, and Sally Quayle.
2017 Gala Ambassadors
Susan Best, Nicholas Butta, Jerome Batten, Sarah Campbell, Karina Carvalho, Sam Cranstoun, Susannah George, Bettina Groves, Lachlan Henderson, Michael Makras, Elie Moubarak, Kevin O'Brien, Ingrid Richards, Marie-Louise Theile, Natasha Schweitzer, Gail Sorronda, and Patricia Szonert.