Sorry, this product cannot be purchased.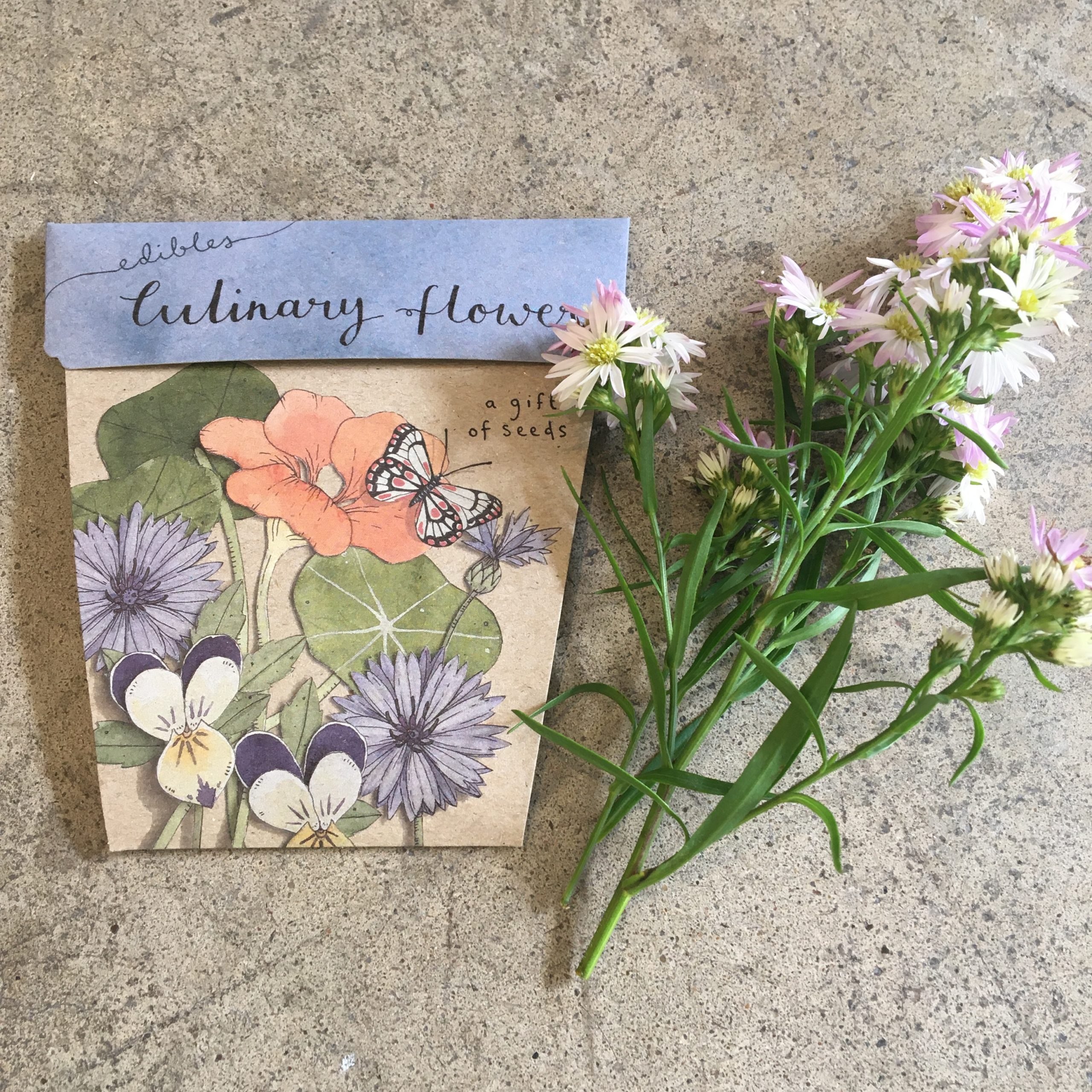 A Gift of Seeds Card- Culinary Flowers
Flowers so beautiful you could eat them? Go ahead with the new Culinary Flowers Gift of Seeds created by Sow 'n' Sow.
Included in the 'Edibles' Gift of Seeds range, this will make the perfect gift that is both stunning and useful. This pack contains a mix of Nasturtium, Viola, and Cornflower seeds. After watching your flowers bloom, tuck in and enjoy. Give the gift of growing.
Featuring original artwork by Daniella Germain, the Culinary Flowers Gift of Seeds includes a packet of mixed seeds, a plastic plant label and sowing instructions.
-Made in Australia
-100% recycled paper
-Includes an illustrative plant label to mark where your seeds are planted
-Comes with a recycled kraft envelope for mailing