You cannot add "Daniel and Emma Lucky Charm" to the cart because the product is out of stock.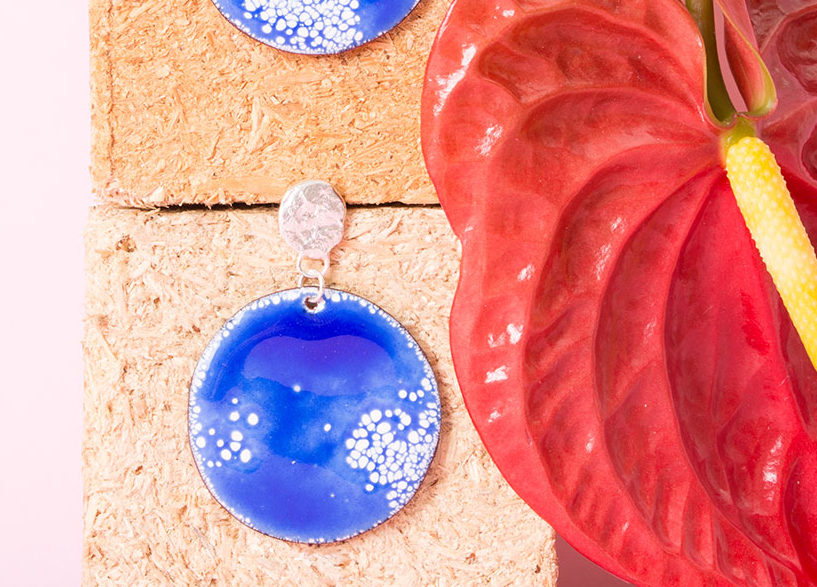 Ada Hodgson – Imaginary Planets – Blue Lagoon Earrings
2017
Imaginary Planet earrings are a space-eye view of strange terrains, a hybrid of satellite imagery of the Earth, meandering coastlines, whorling and rolling oceans and tropical reefs. Due to the experimental nature involved in the construction of these earrings, each pair will differ slightly, every Imaginary Planet is unique.
Handmade in Melbourne, Australia.