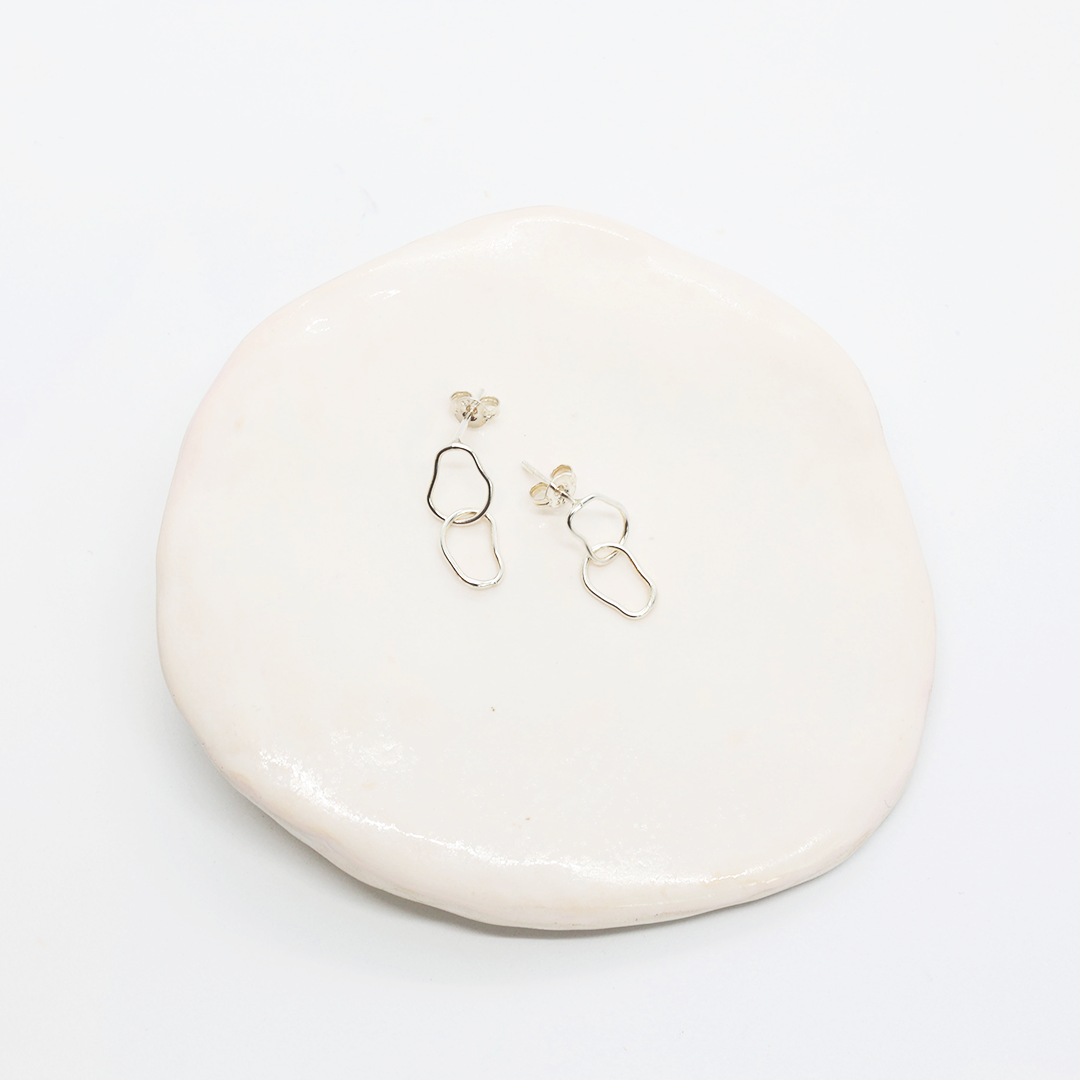 Ada Hodgson – Cute Fruit Studs
2018
Ada Hodgson is a Melbourne based jeweller working out of the iconic Nicholas Building.
Ada works with gold, silver, and precious gemstones to create bespoke, one-of-a-kind and custom jewellery. She is committed to using ethically and sustainably sourced fine materials including recycled metals where possible and Australian mined and cut gemstones. Ada Hodgson's signature pieces recreate the fractal beauty of the natural and imaginary world. Her work is inspired by the garden, which she's always adored for their overgrown romanticism and mysterious, contemplative nature. This work will evoke hidden, walled gardens full of wonder that look beyond the modern geometry of order.
Bunches of fruit, picked from the garden with bumps and blemishes, still nourishing and delicious! Each piece is bent and curved by hand, so no two pieces are exactly matching.
Sterling silver. Measures 25mm in length, 10mm at the widest.