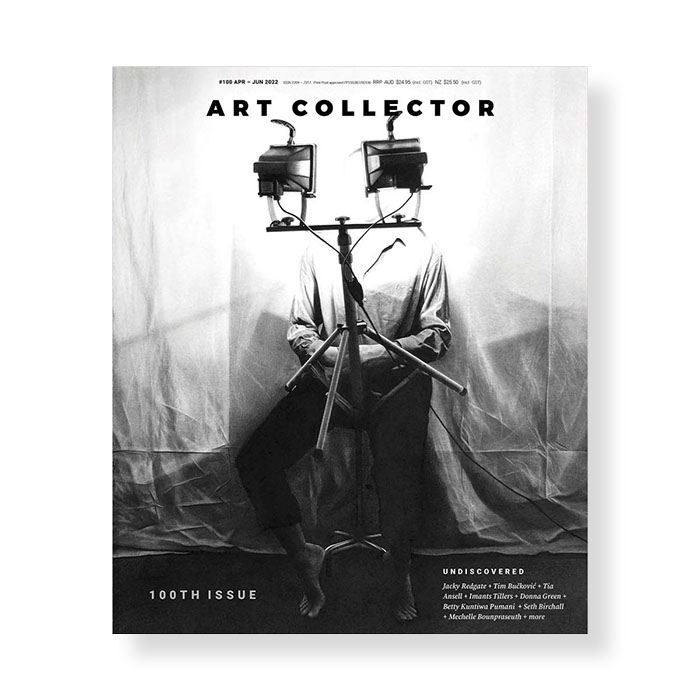 Art Collector
100th Issue
2022
Launched in 1997, Art Collector is Australia's premier contemporary art magazine for collectors.
Published quarterly, it covers contemporary art from Australia and New Zealand, including Aboriginal art.
Each issue includes beautifully illustrated profiles of leading artists, collectors and dealers, as well as authoritative reports on the latest developments in the art world and analysis of important art world issues.
Art Collector is also well known for annual special issues such as 50 Things Collectors Need to Know and Undiscovered, which profiles emerging artistic talent.