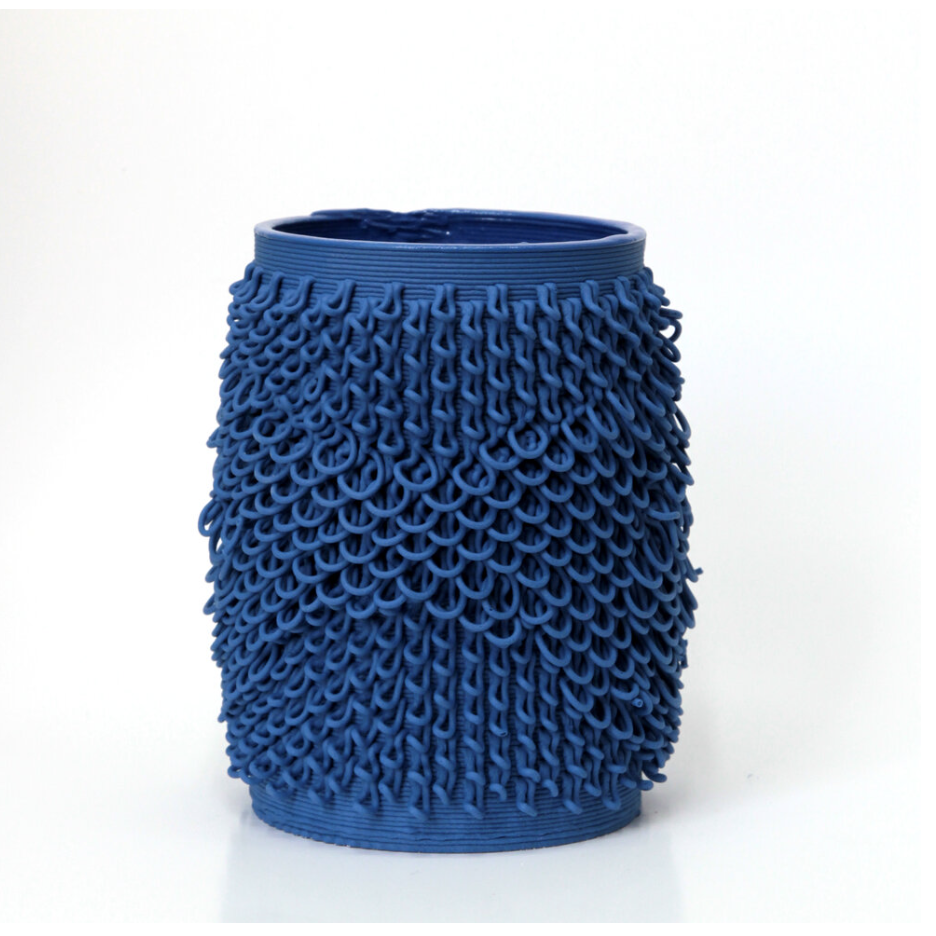 Banksia Vase by Alterfact
Alterfact is an experimental design studio created by Lucile Sciallano and Ben Landau in 2014. Since graduating from Design Academy Eindhoven in 2013, Lucile and Ben have worked in tandem on various projects in different mediums. Their collaboration has culminated in the creation of Alterfact Studio, a platform through which to explore current and future issues and translate them into experiences, installations and objects. The studio conducts critical research with materials and data translated through the manufacture of 'stuff'. They investigate where it comes from and where it goes; how it is made and how it will be used.
Alterfact's practice is currently focused on the use of 3D printing in clay as a small batch manufacturing process. They push the boundaries of this traditionally plastic-based medium, and play with its connotations of utilitarianism and gimmickry, as it moves into a feasible reality.
The Banksia vase was developed to showcase several looping variants. The loops fall and when fired become strong like a lace network.
11cm x 9cm