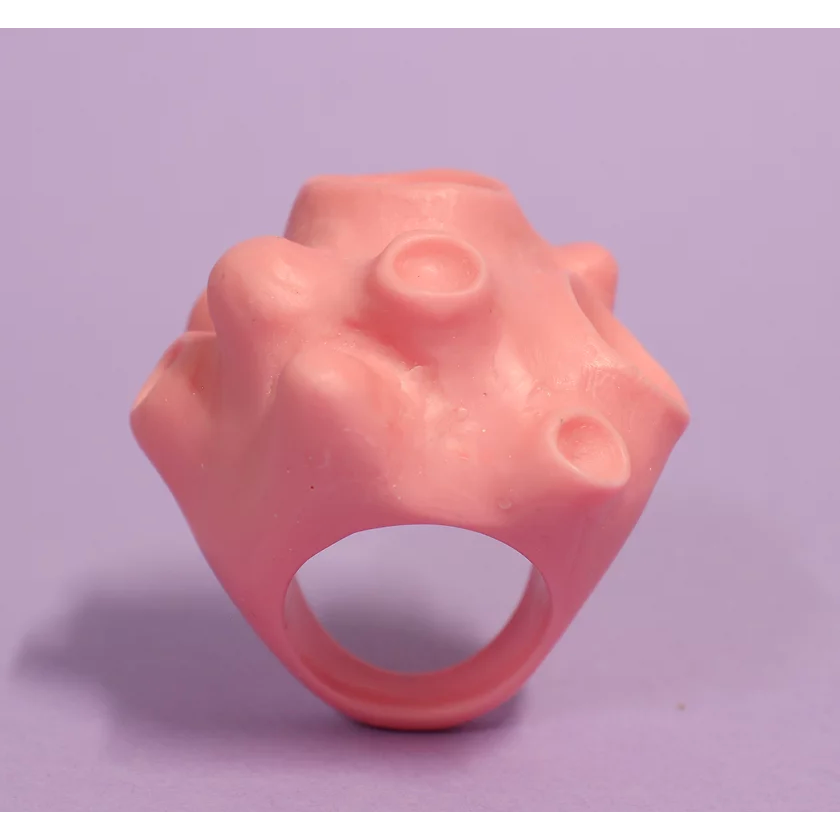 Bleb Ring by Jamie Mumford
The Bleb Ring is a chunky statement ring with a craterous surface.
Designed and handmade at Jamie Mumford's studio in Brunswick, Melbourne. The shape of the ring was sculpted in clay, then cast in pigmented resin. The resin is then hand sanded, polished to perfection and then assembled together to create this distinctive, colourful piece.
Colourway: Pink
Materials: Resin
Dimensions: Top- 4cm x 3.5cm