Sorry, this product cannot be purchased.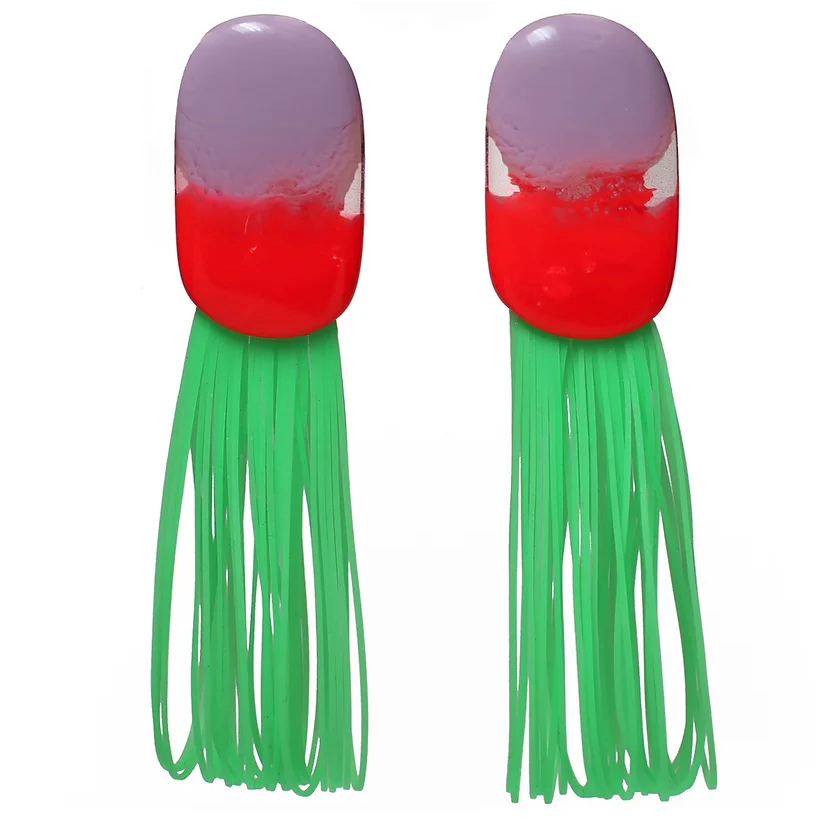 Capsule Earrings by Jamie Mumford
The Capsule Earrings are a long statement earring inspired by the movement of microscopic organisms. The earrings feature loops of fine silicone strands which give lots of lovely movement when worn.
The earring forms are handsculpted then cast in pigmented resin. All the resin is then hand sanded and polished to perfection. They are suitable for pierced ears and feature sterling silver posts and earring backs.
Colourway: Lavender/Fluoro Red/Fluoro Green
Materials: Resin with sterling silver earring posts and backs, silicone tassels.
Dimensions: Length 10.5cm, Width 2.5cm, Depth 0.5cm each
Weight: 7 grams each