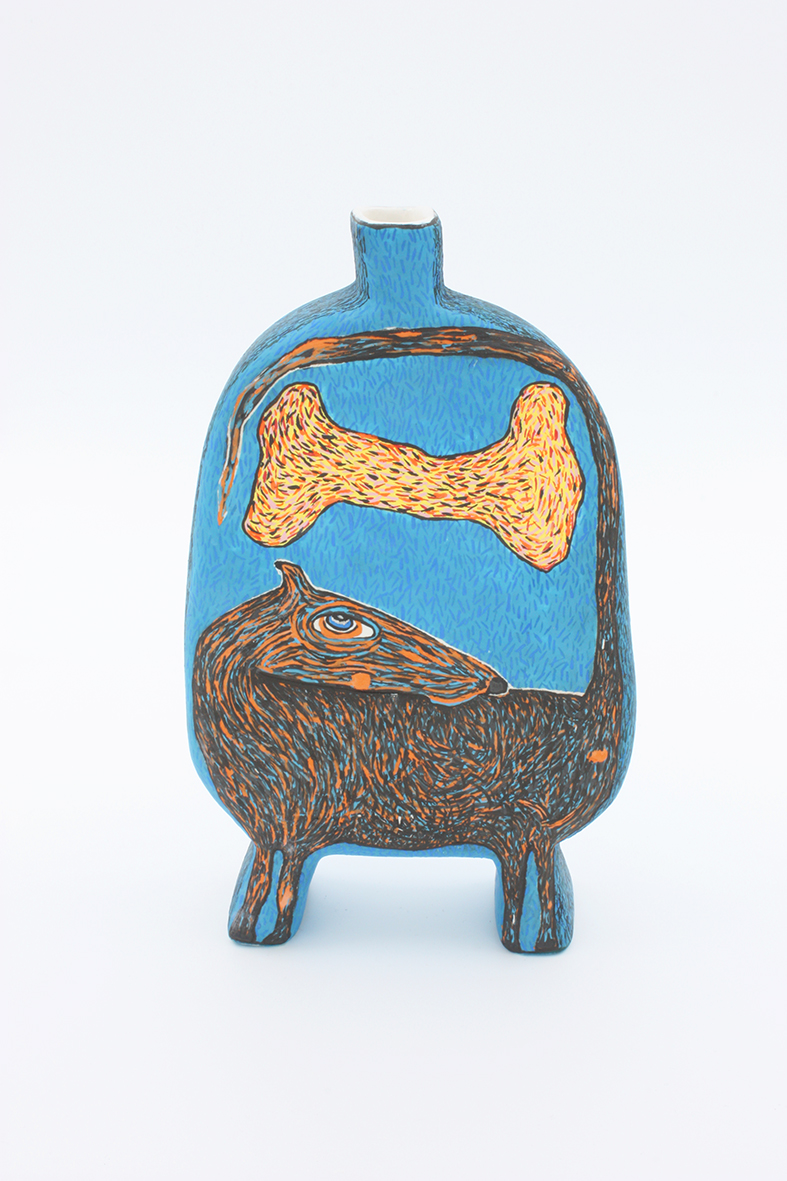 Ceramic Bone Vase by Pru Morrison
Well-known Brisbane based ceramic artist Pru Morrison uses her finely crafted porcelain pieces to comment on everyday life in Australia. Drawing on the influences of a variety of sources, from politics to art history, her works are as topical as they are appealing.
Pru has a wonderful way of looking at the world and her work reflects a unique approach to ceramics. She uses brilliant colours combined with text to create a narrative on her ceramic artwork.
H=22cm W=4cm