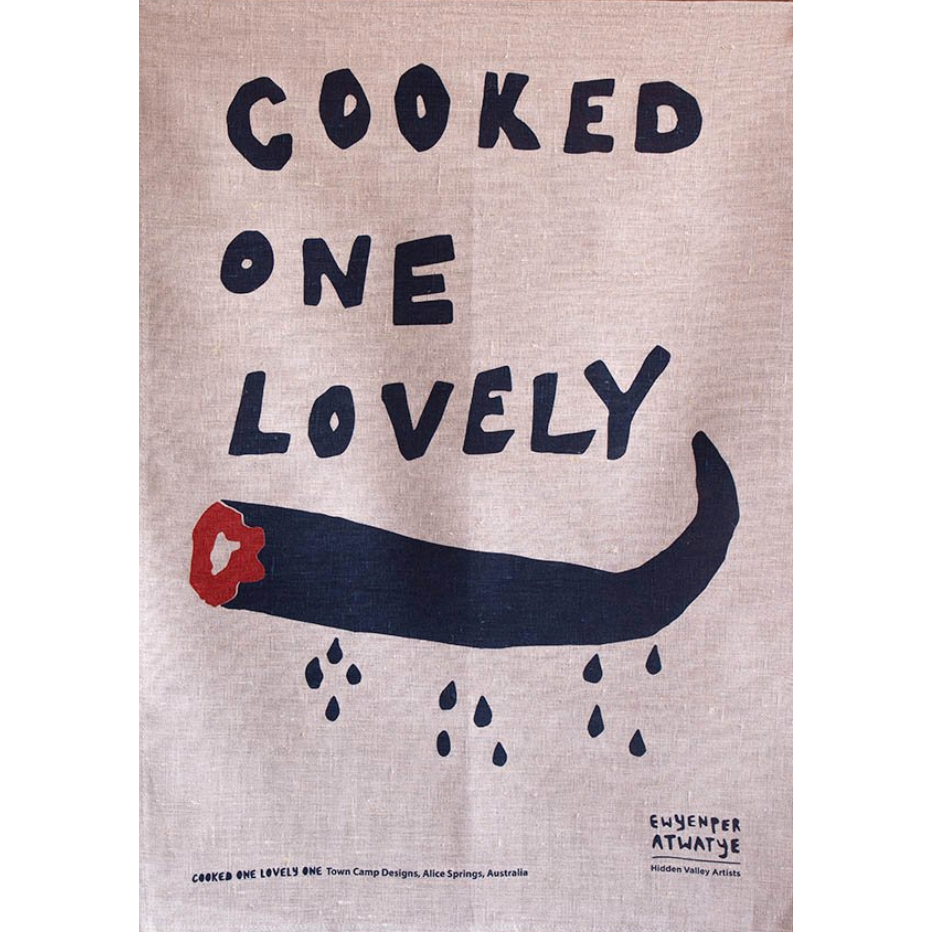 Cooked One Lovely Tea Towel
Town Camp Designs is a collection of products created by Ewyenper Atwatye, Tangentyere Artists and Yarrenyty Arltere Artists. It is an 100% Aboriginal owned and run art centre. All sales directly support the artists, with all profit going towards artists fees and future projects.
100% Linen tea towel designed by Millie Abbott of Ewyenper Atwatye.
(50×70 cm) in flax colour.
Sourced from Linen Line Australia (QLD).
Screen Printed: QLD, Australia.