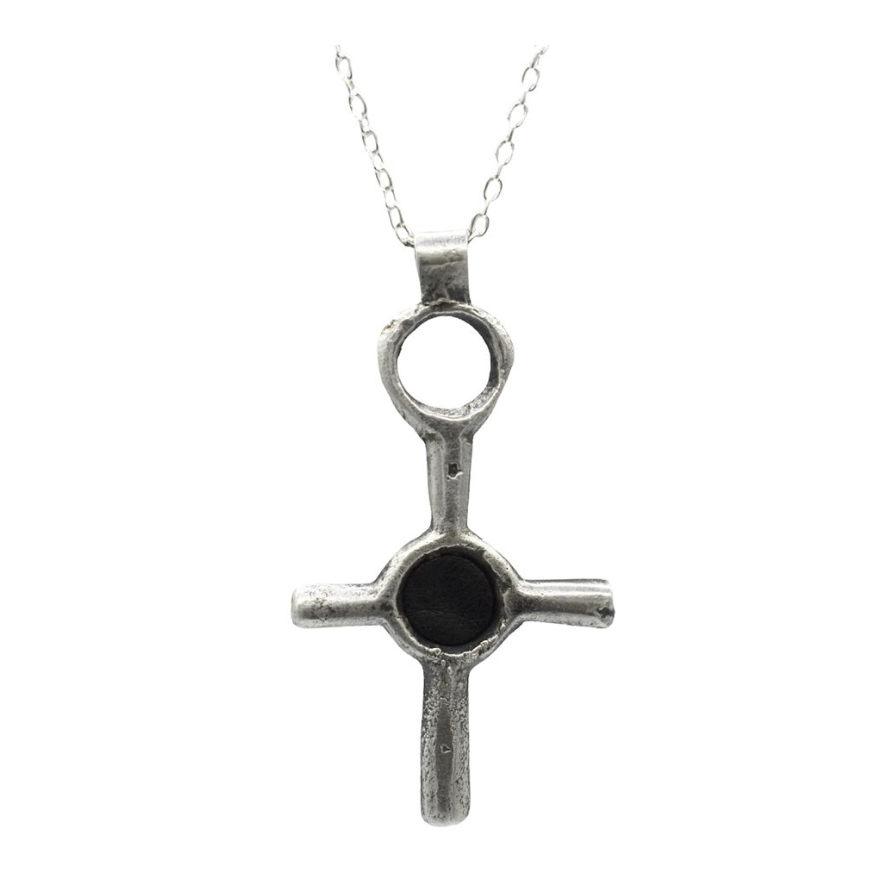 Cross to Bear Silver Necklace by True Connexion
This pendant is cast in 100% recycled sterling silver from a wax carved original and features a genuine leather centre. The silver has been oxidised in the recesses, enhancing the sculptural quality of the design.
Dimensions: H 5.3cm W 2.8cm D 0.44cm
Weight: 10g
Available with a 50cm sterling silver cable chain.
This pendant is stamped with the authenticity of sterling silver.
Although each pendant follows the same procedure of creation, the one you receive may vary slightly from the one photographed. This is due to the handmade nature, no two pieces will ever be the same.
Presented in True Connexion packaging.