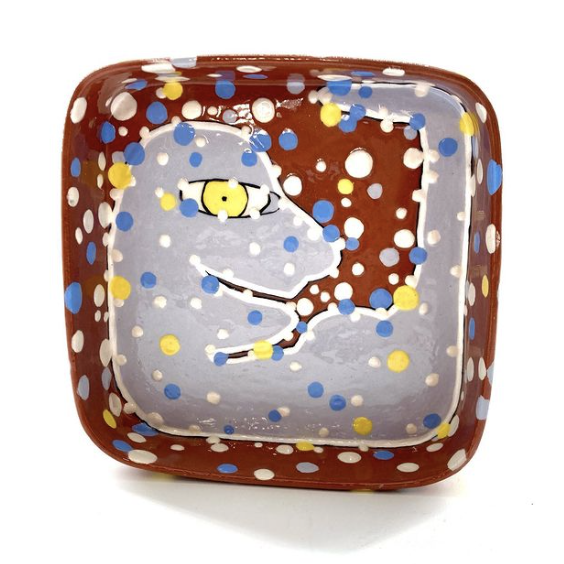 Dot Dish by Pru Morrison
Hand-built slab vessel L: 16cm W:16cm H:7cm
Pru Morrison has been a practicing ceramic artist since 2001. Currently working in a studio in Meenjin, Brisbane, in the suburb of Nundah, she builds forms from observations and experiences of everyday life.
"The most enjoyable part of making is creating an open story where questions are asked."
Drawing from a wide variety of sources over her career, Pru has explored current affairs and politics as portrayed in the media. Catching and organising details such as a bow in the hair of the man who lives down the street and the swollen legs that look like real tree trunks on the red head at the train station. Pru draws and broadens these observations, using different clay bodies for different works.
​
She often constructs her work using moulds and slip cast construction. Most recently she has been working with coil and pinch hand building, bringing a "different reading to the story". She uses terra sigillata mixed with body stains to lay colours and scratch images and words onto the clay surface.