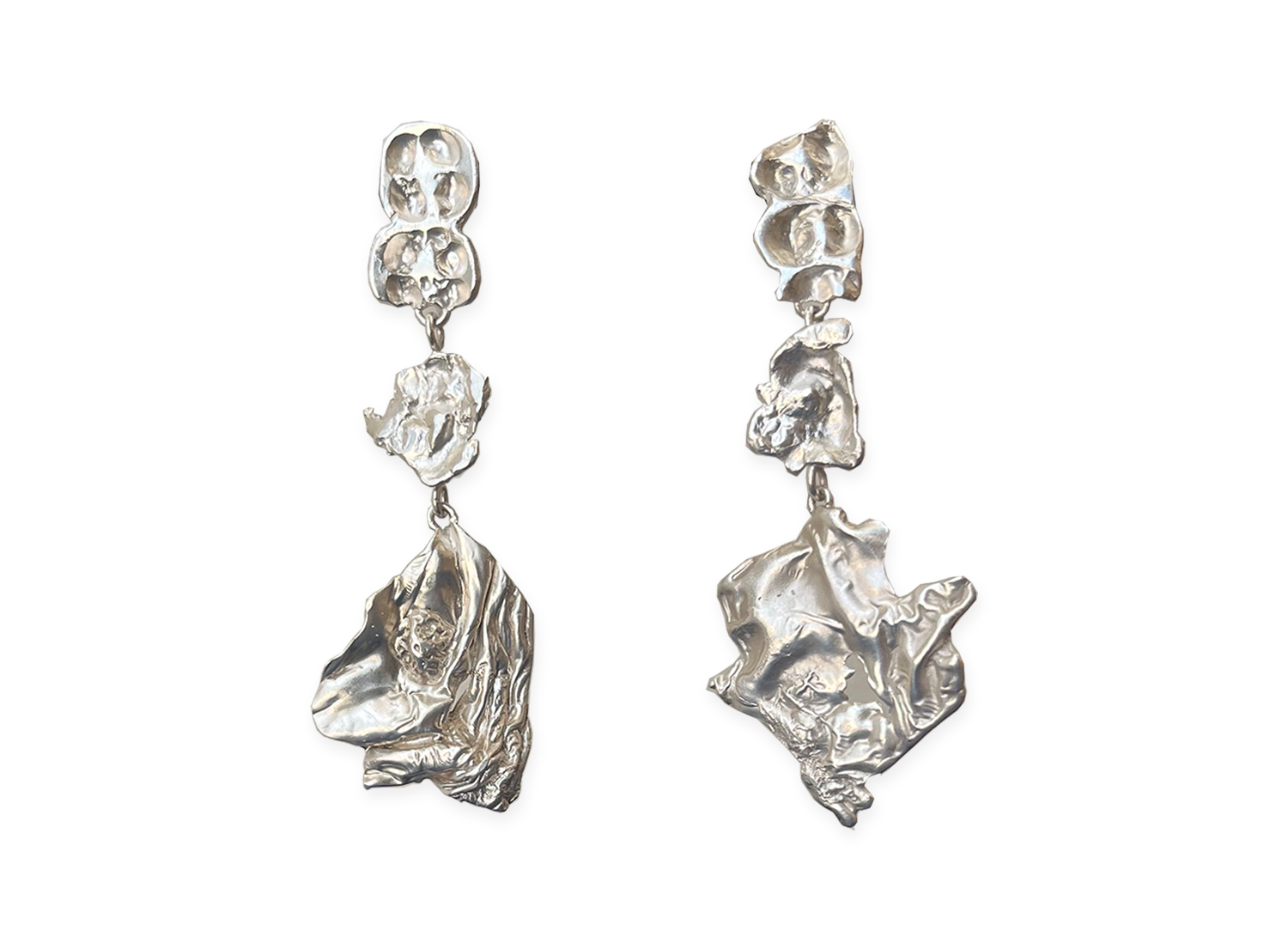 Drop Earrings
Teresa Lee
Brisbane-base jeweller Teresa Lee represents the weird, ugly and grotesque. Characteristics like these are unpredictable and offer so many possibilities.
Pieces resembling wounds and undesirable growths on the body are emphasised through exaggerated contours and precious materials, exposing a beauty that is disregarded in what is usually considered ugly.
Made of sterling silver.