You cannot add "Space Forces" to the cart because the product is out of stock.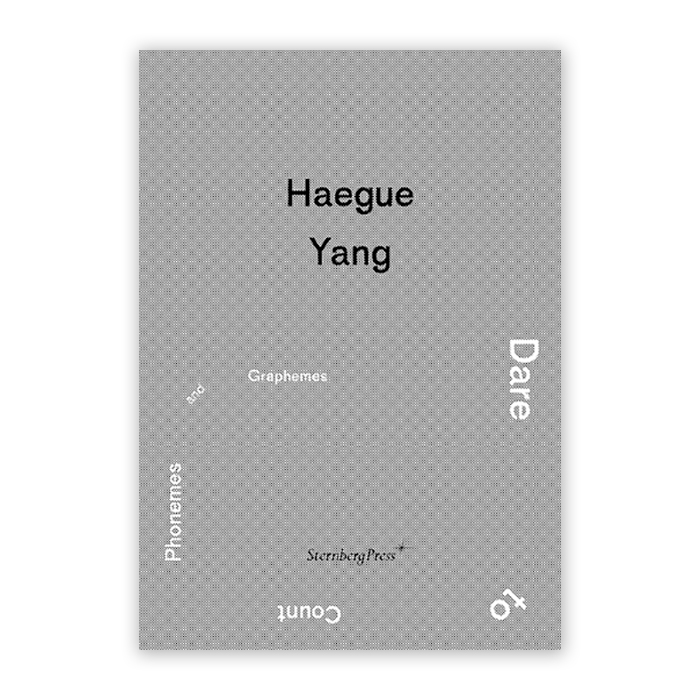 Haegue Yang
Dare to Count Phonemes and Graphemes
2013
This catalogue accompanies two parallel solo exhibitions by Haegue Yang held in the fall of 2013: "Journal of Bouba/kiki" at Glasgow Sculpture Studios (October 5–December 20, 2013); and "Journal of Echomimetic Motions" at Bergen Kunsthall (October 18–December 22, 2013). This new collaborative publication, Dare to Count Phonemes and Graphemes, has evolved within the framework of these geographically separate yet collaboratively conceived exhibitions. While each exhibition was an independent manifestation, they both are intrinsically linked to Yang's continuous artistic evolution. The developments shown are emblematic of the artist's recent projects, focusing on the ideas of abstraction and motion. This catalogue presents two newly commissioned texts, as well as an interview between Yang and the respective curators of the exhibitions, which explore the artist's distinctive and diverse work.
Haegue Yang's works are internationally appreciated and are well known for an eloquent and seductive language of visual abstraction that she often combines with direct sensory experience. She is an artist who continuously pushes the boundaries of her practice, engaging with new methodologies and ways of making. This approach is evident from her exhibitions at Glasgow Sculpture Studios and Bergen Kunsthall as well as this new publication.Design by Studio Manuel Raeder
Studio Manuel Raeder
Weight
550 g
Dimensions
25 × 17.5 cm