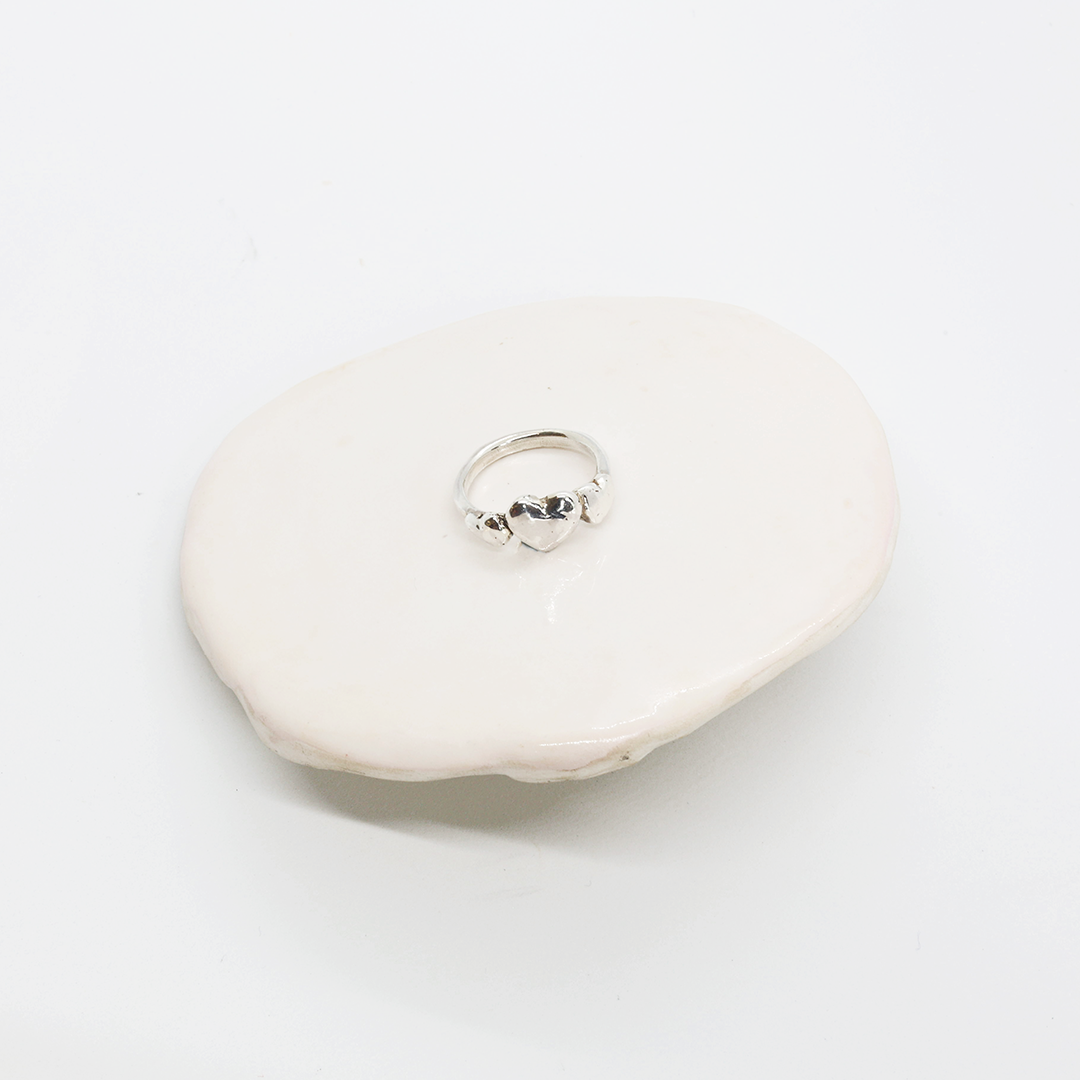 Holliegraphic – Trio of <3's Ring
Holliegraphic is the creative vision of Hollie Boslem, an independent Melbourne-based jeweller. Hollie's focus is on crafting iridescent jewellery through working with vibrant Australian opals, freshwater pearls and holographic gems. Each piece of jewellery is individually handcrafted using the Bronze Age technique of lost wax casting, making every piece one of a kind.
Solid sterling silver. Size, shape, pattern and texture may vary from the picture due to the handmade nature of the product.
Size M and O available. Please note size preference at checkout.