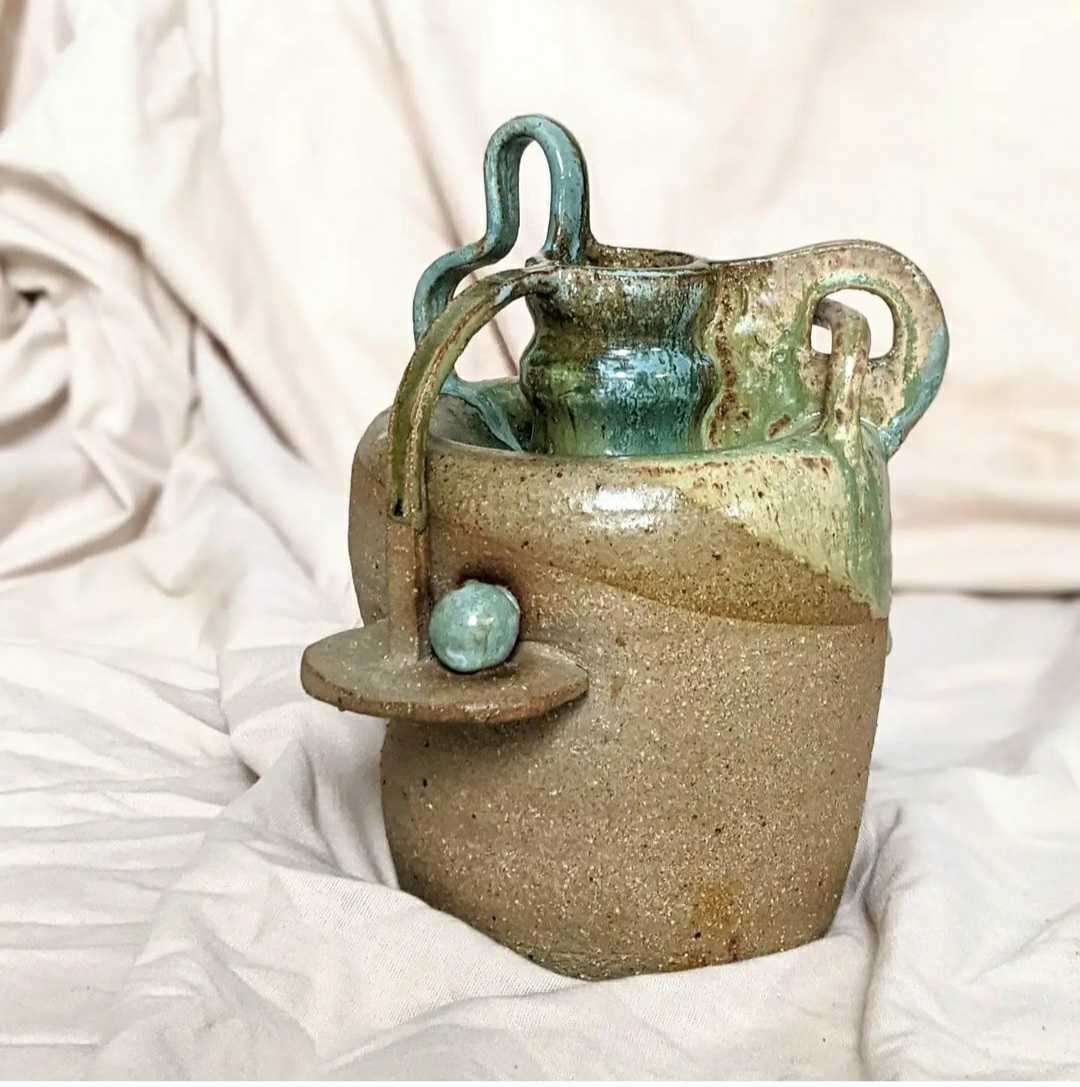 Imagined Environment Vase by Claudia Makes
Claudia De Salvo is a ceramic artist whose practice explores the sculptural, conceptual, and functional potential of the medium.
Claudia's collections of warped and altered vessels are created through a combination of wheel throwing and hand-building techniques. Her making process explores the relationship between serendipity and intention.
Spontaneous gestures are often used to alter her forms after they are thrown, allowing them to organically fold and collapse inwards. The hand-rolled coils that adorn the surface of her pieces are the artist's way of thoughtfully responding to these spontaneous gestures.
H= 15.5cm D= 17cm