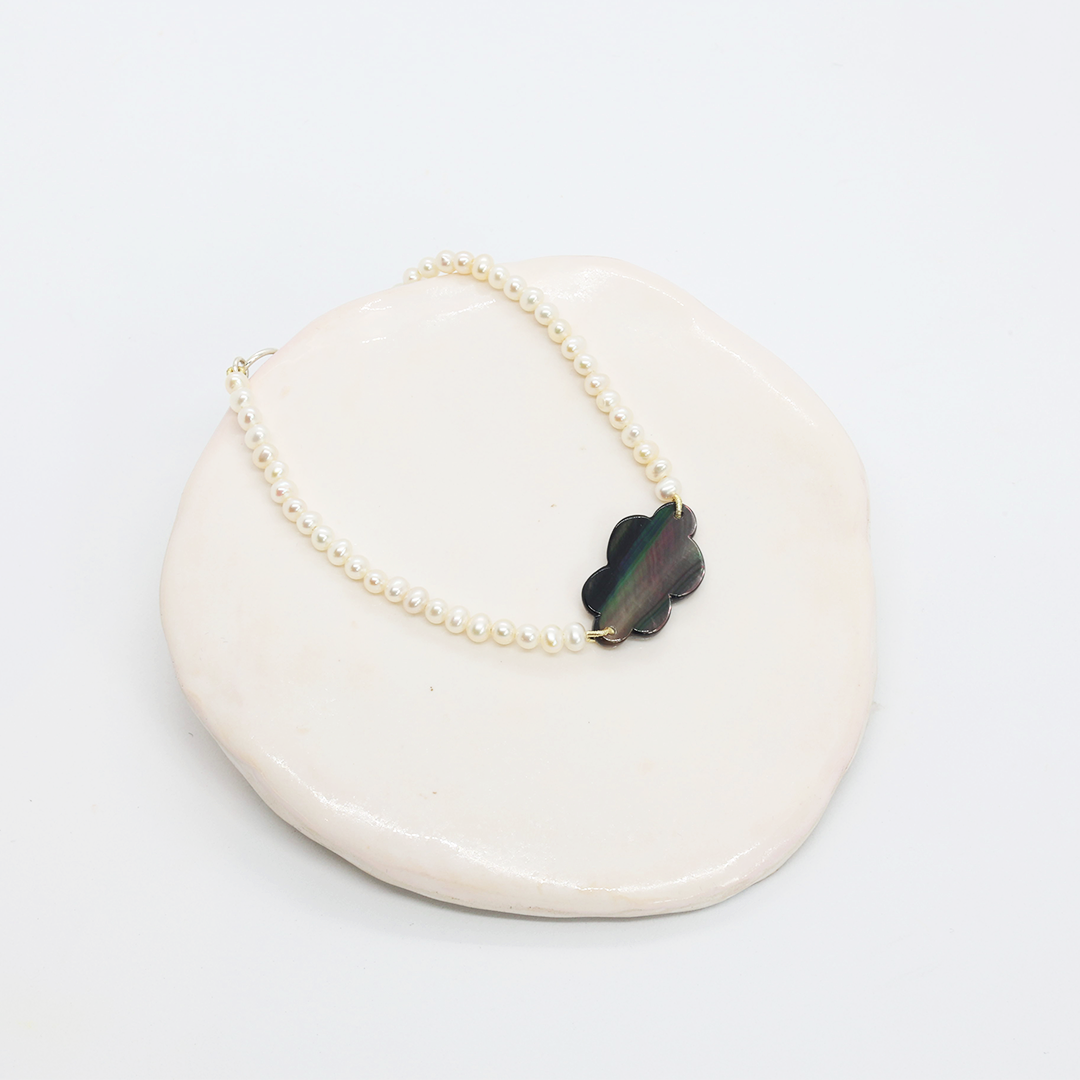 Jewellery by Xiao – Hana Bracelet
Jewellery By Xiao was founded in 2017 by Xiao Deng. Xiao designs and makes jewellery in her Brisbane home studio. Xiao has a background in printmaking and illustration, before finding her true passion in jewellery making.
​All Jewellery By Xiao pieces are designed and meticulously crafted by Xiao, who takes pride in craftsmanship. Xiao's designs are largely experimentation based and are often one-of-a-kind. Xiao believes good jewellery should not only be aesthetically pleasing but also of high quality and durability. 
Freshwater pearls, black Tahitian pearl shell, sterling silver and silk thread.