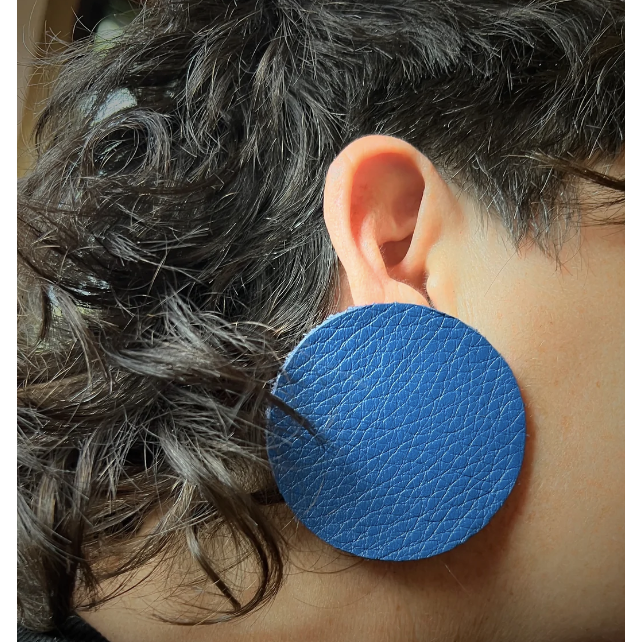 Large Blue Circle Leather Earrings by Bighead Situation
As light as a feather. Stunning statement rounds!
Rough sanded edge, leathery form. Hand crafted from ethically sourced leather.
Bold 6cm in diameter. BIG BOLD BEAUTIFUL
BIGHEAD situation is a passion project, fashioning leather seconds to make BOLD statements.
The Bighead Label was created from the inability to find design pieces with some artful fierce play and some brawn.
Utilising the Covid lockdown in the tranquil setting of the Byron Bay Hinterland we have created a spectacular play on this Bighead situation for big heads and bigger personalities.
Feel like the confident playful person that you really want to be.