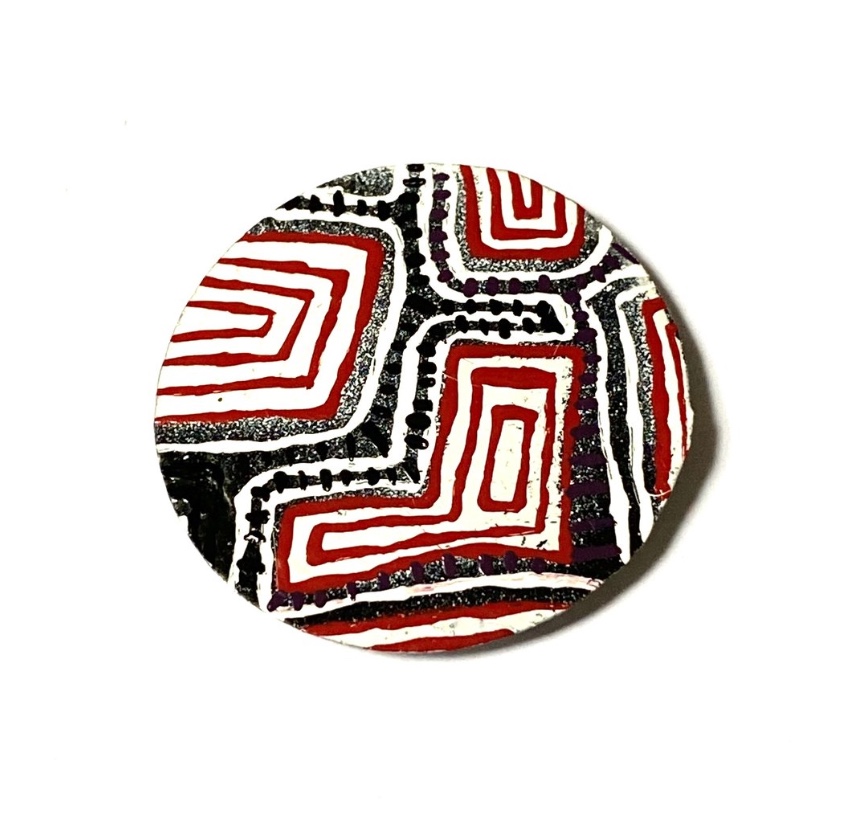 Lisa Waup Bottle Top Brooch
Each bottle-top brooch is made and designed Lisa's Narrm/Melbourne studio. Lightweight and made from reclaimed materials, no two pieces are alike. Each brooch can be fixed using the hyper strong magnet that comes with each work.
The Collection "For me, even the smallest, seemingly insignificant material—a bottle top, something on the ground that people would easily walk past or over—can be little works of art. They symbolise celebration and at times momentous moments in life; they represent friends getting together to celebrate a hard week and other essential everyday moments." — Lisa Waup
Materials: Bottle Top, Enamel Paint, Magnet
Dimensions: 3.5cm Diameter
Collected by family and friends from around Australia and overseas, each bottle top has been cleaned, prepared and flattened to create the mini circular blank canvases (bottle tops) for painting.