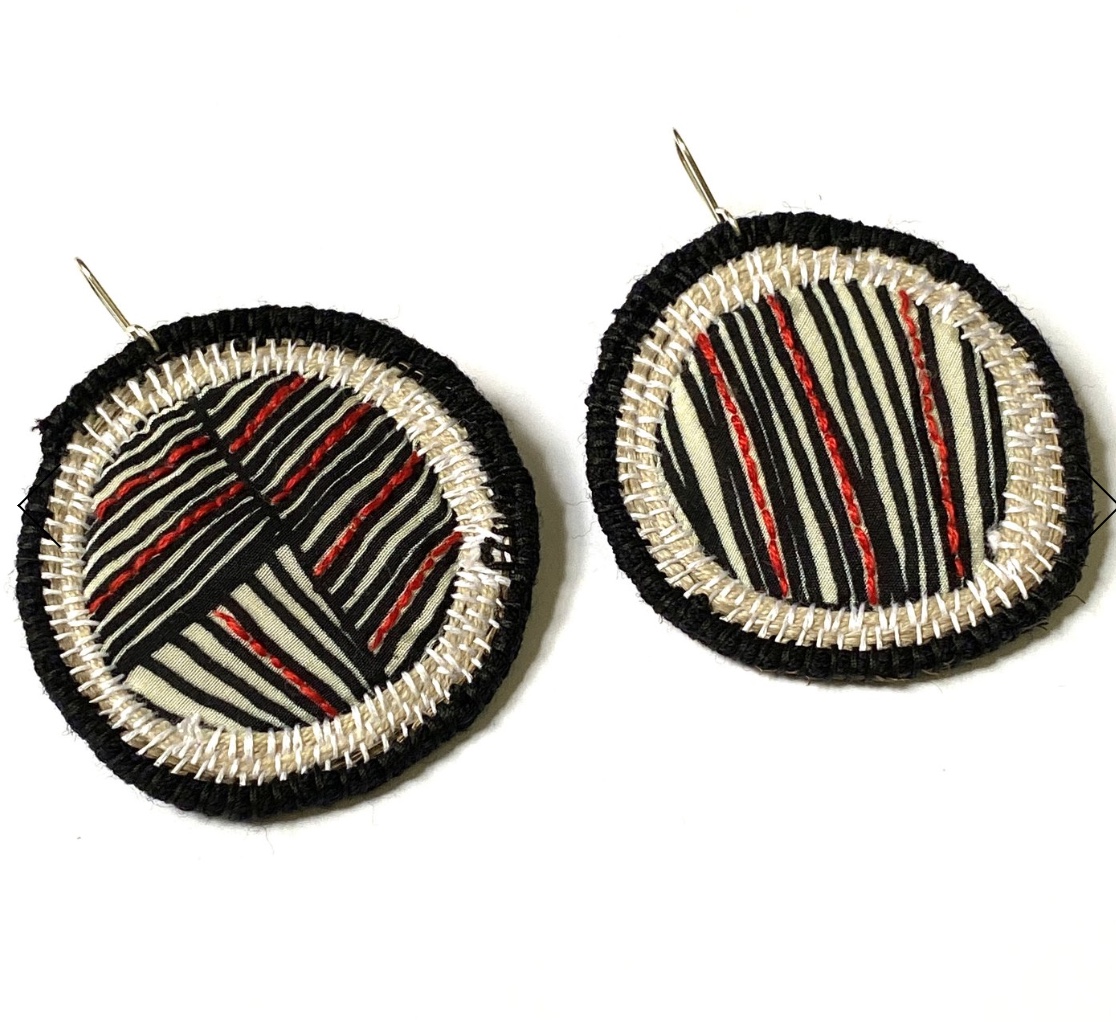 Lisa Waup Handwoven Earrings
Handwoven and stitched, these statement earrings bring together remnant fabric from the Waup x Verner fashion collaboration with natural fibre, feathers and thread. Each design originated from Lisa' visual diary detailing a story enveloped with meaning, highlighting her connections to Country, culture and family.
The circular form is a repeated symbol in Lisa' practice, representing connection and family.
Materials: Remnant Lisa Waup x Verner Fabric, Assorted Feathers (may include emu, parrot, bush hen, peacock, dyed turkey) Recycled Sterling Silver, Cotton Thread, Hand-dyed Raffia, Australian Tapestry Workshop (hand dyed cotton or wool), Waxed Cotton
Dimensions: diameter is 6.5cm x length (including silver hook) 8cm (dimensions are approximate and may vary slightly from piece to piece owing to their handmade nature.)