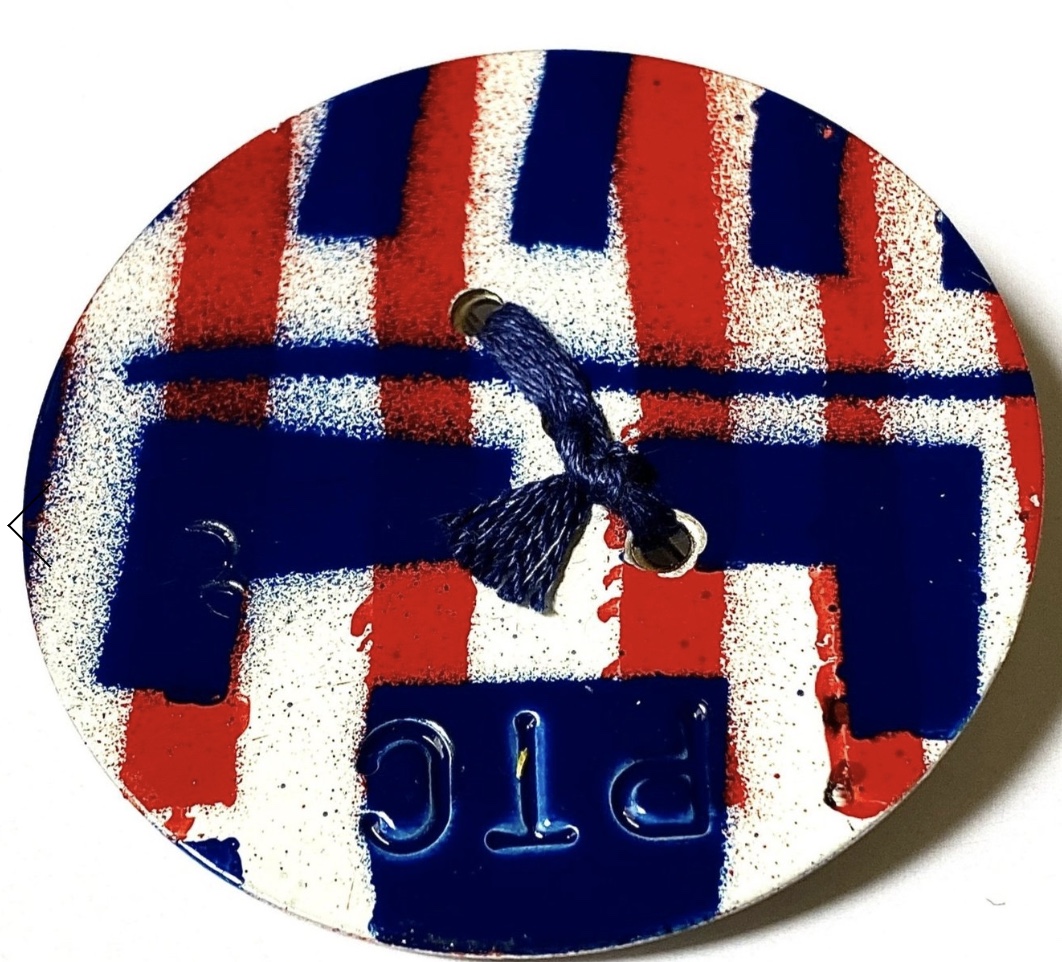 Lisa Waup PTC Brooch
Each PTC (Public Transport Commission) brooch is crafted by hand in Lisa's Melbourne/Narrm studio and no two are alike. Lightweight and made from reclaimed materials, each can be fixed using a nickel pin.
Each piece was salvaged from a scrap metal yard in West Melbourne.
Materials: Salvaged Aluminium PTC tag, Stencilled Enamel, Cotton Thread, Nickel Brooch Pin.
Dimensions: 5.5cm diameter
Images: *Please note that the second image is indicative, while each brooch back is similar in terms of its pin and stamp, the thread colour changes from piece to piece.