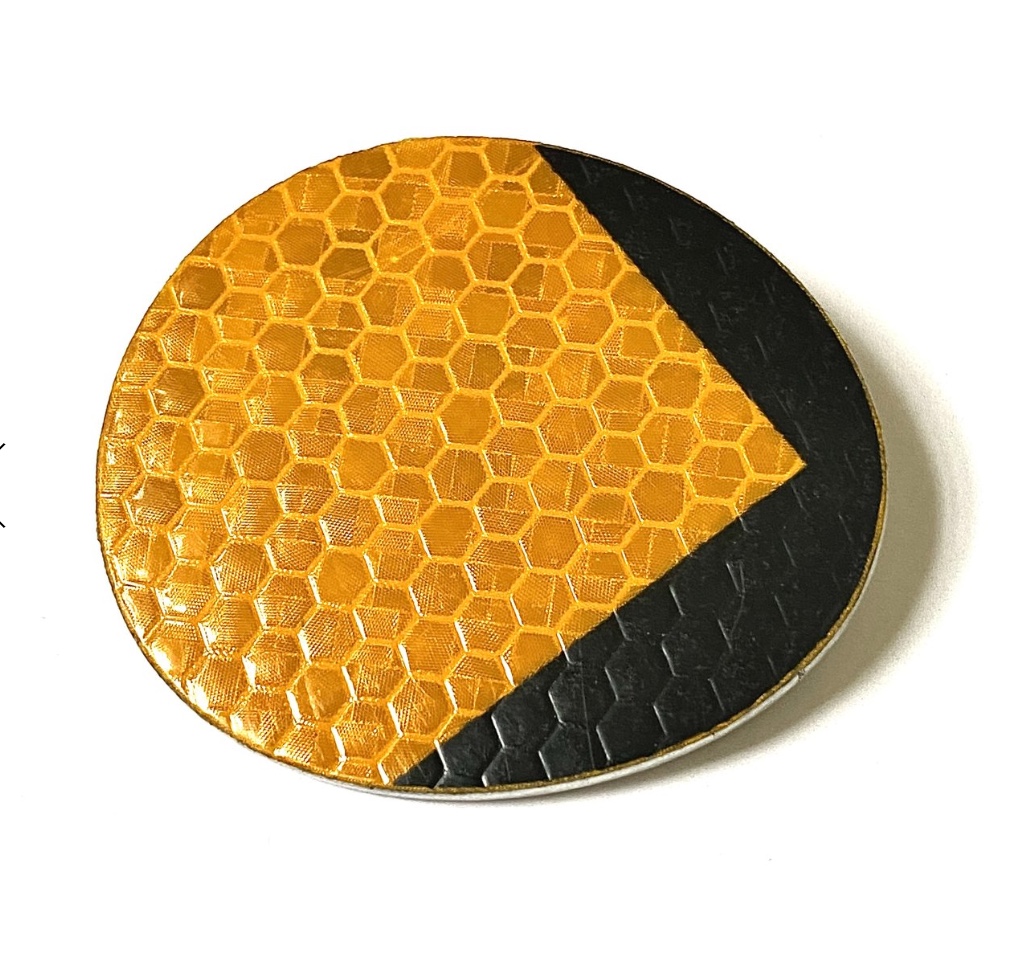 Lisa Waup Reflective Gaze Brooch Medium
This limited edition series uses salvaged steel and reflective material. Catching the eye, the surface of each brooch reflects and bends light through the encapsulated lenses present on the surface. Part of Lisa's 'Our Way' series, each is hand numbered and signed by the artist.
–
The Series: 'Directional signs illuminate when you shine light on them and then offer a reciprocal gaze – you can see them and they can see you. Conceptually, this industrial material becomes a way of "reflecting on" the historical and ongoing injustices imposed on First Nations people via directional and domineering language. Here, a symbol of oppression and restriction takes a positive redirection to liberation. — Lisa Waup
Materials: Prismatic Reflective Material, Salvaged Steel, Nickel Brooch Pin
Dimensions: length is 5.5cm at the widest point, height is 4.5cm at the widest point.