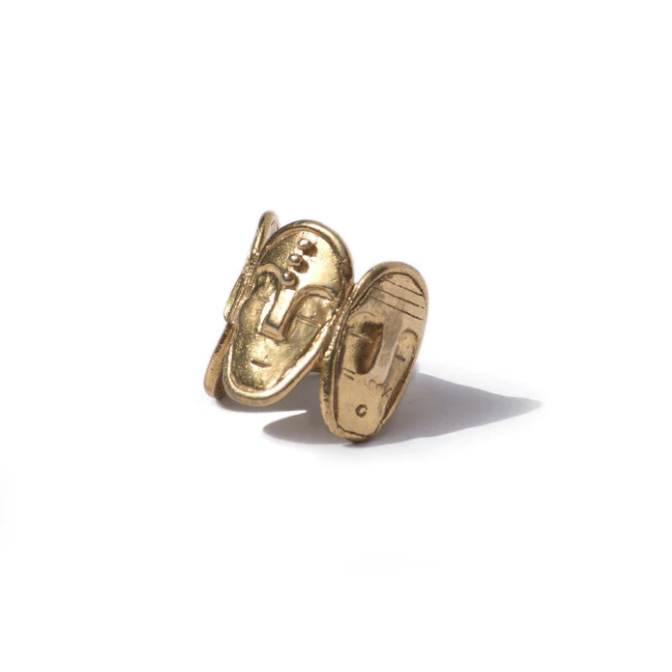 Ma Go Ring by A'Sika
Passport masks were created by almost every ethnic group in West Africa across the 19th and 20th century. Crafted small enough to fit in one's palm, the owner would carry the mask when traveling. It would be woven into garments or worn as an amulet to keep the wearer physically and spiritually connected to their tribe.
Individually hand crafted and finished in Melbourne Australia, using primarily reclaimed/recycled 925 Sterling Silver.
Gold Plated: Triple hard gold plated with 18k over sterling silver
Dimension: Each face  20mm x 10mm