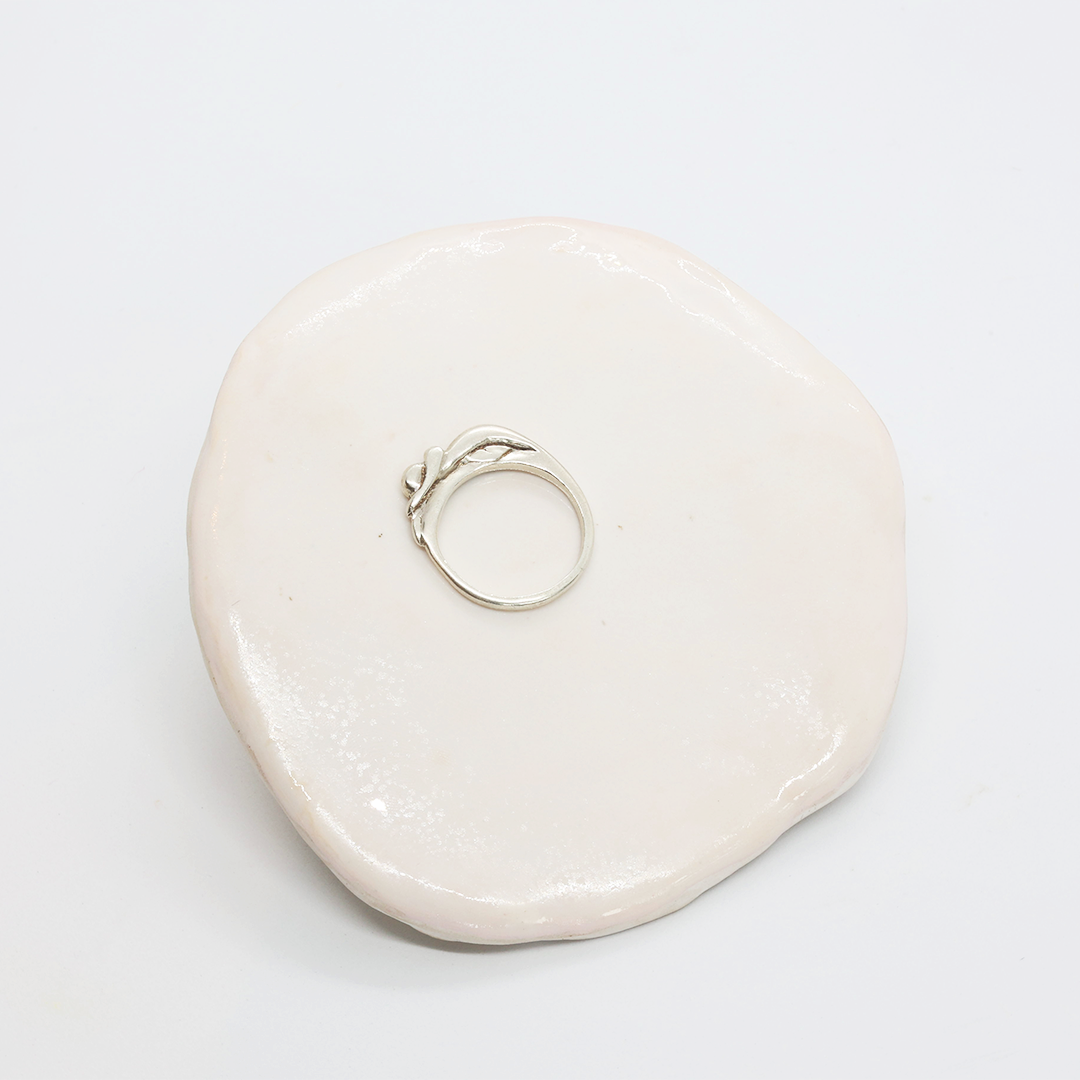 Maddy Rowley – Silk Ring
Maddy Rowley Jewellery is an emerging one woman business, based in Sydney's inner west.
The debut series contains amulets of sterling silver teeth, galvanised pendants and opalescent brass. Inspired by the ever moving outcrops where land meets the sea, the series resembles treasures found beside oceanic rock pools, salt-spray, and ocean creatures.
Maddy Rowley Jewellery strives to be as sustainable as possible, working with 100% Australian recycled silver, gold, brass and copper.