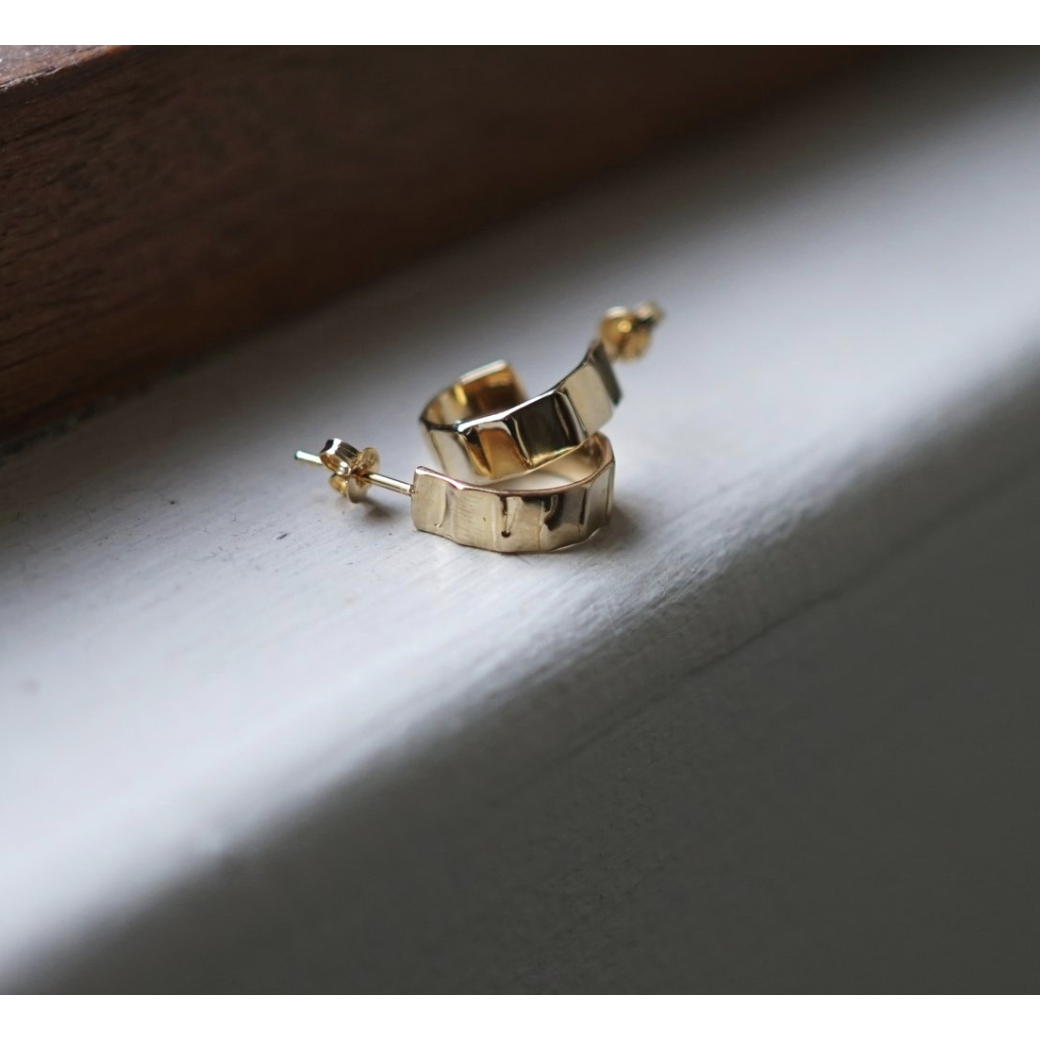 Mini Gold Plated Pleated Earrings by Lilly Buttrose
These earrings are carved in wax, then cast in sterling silver catching the pleated texture. This size is a smaller offering of the Pleated Earrings. 24k gold plated locally in Adelaide. Please note that gold plating will gradually wear back to silver over time.
One size, approximately 5mm wide and 15mm in diameter.
Due to the handmade nature of this product each piece will be unique and may differ slightly from the photos. To care for your piece, store in an airtight bag and clean with a jewellery cloth.