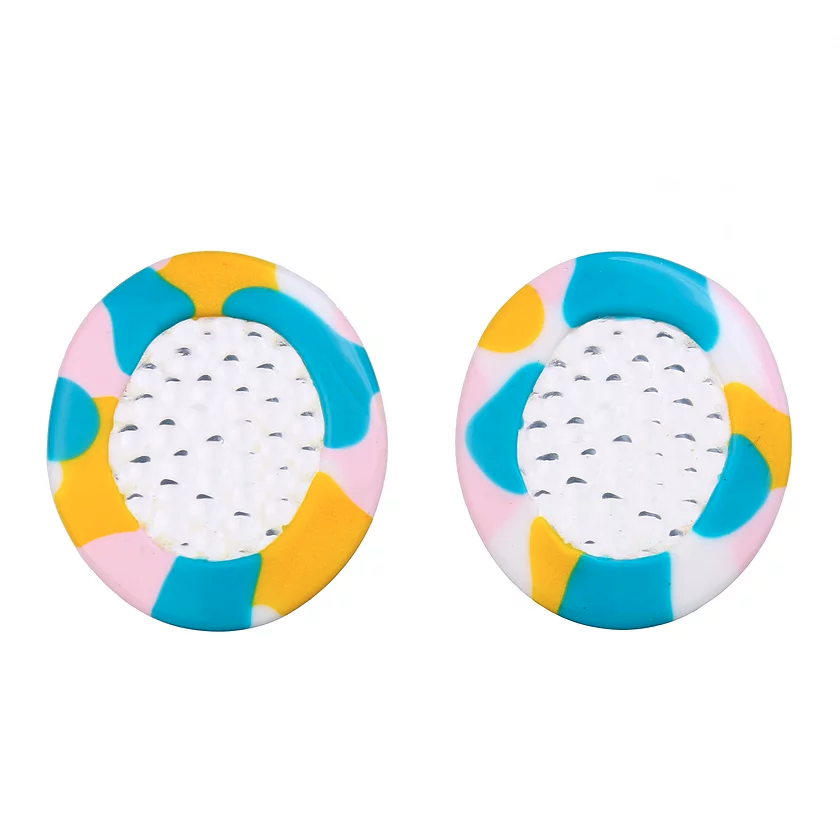 Mini Octo Earrings by Jamie Mumford
The Mini Octo Earrings are a pair of statement earrings featuring clear bubbly resin that lets light through and is surrounded by a ring of multi-coloured resin.
The earring form was handsculpted then cast in pigmented resin. All the resin is then hand sanded and polished to perfection. They are suitable for pierced ears and feature sterling silver posts and earring backs.
Colourway: Teal/Yellow/Light Pink/White
Materials: Resin with earring posts and backs.
Dimensions: Length 4cm, Width 3.5cm, Depth 0.5cm each
Weight: 3 grams each