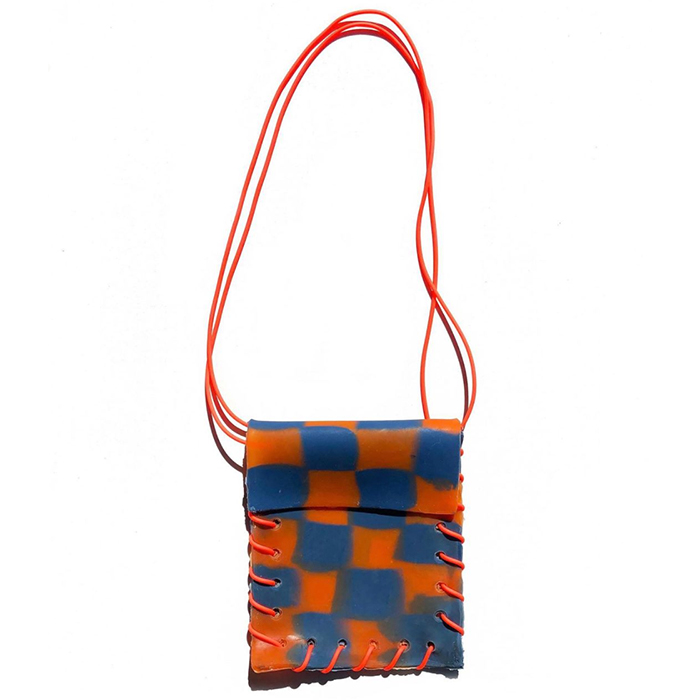 Orange Checkered Vissy Bag
The Vissy bag has a long strap and elongated form, perfect for everyday use and going out. These bags are made from liquid latex making them highly durable and easy to clean.
Handmade by Brisbane based artist Yani, no two bags are ever the same.
100% latex.