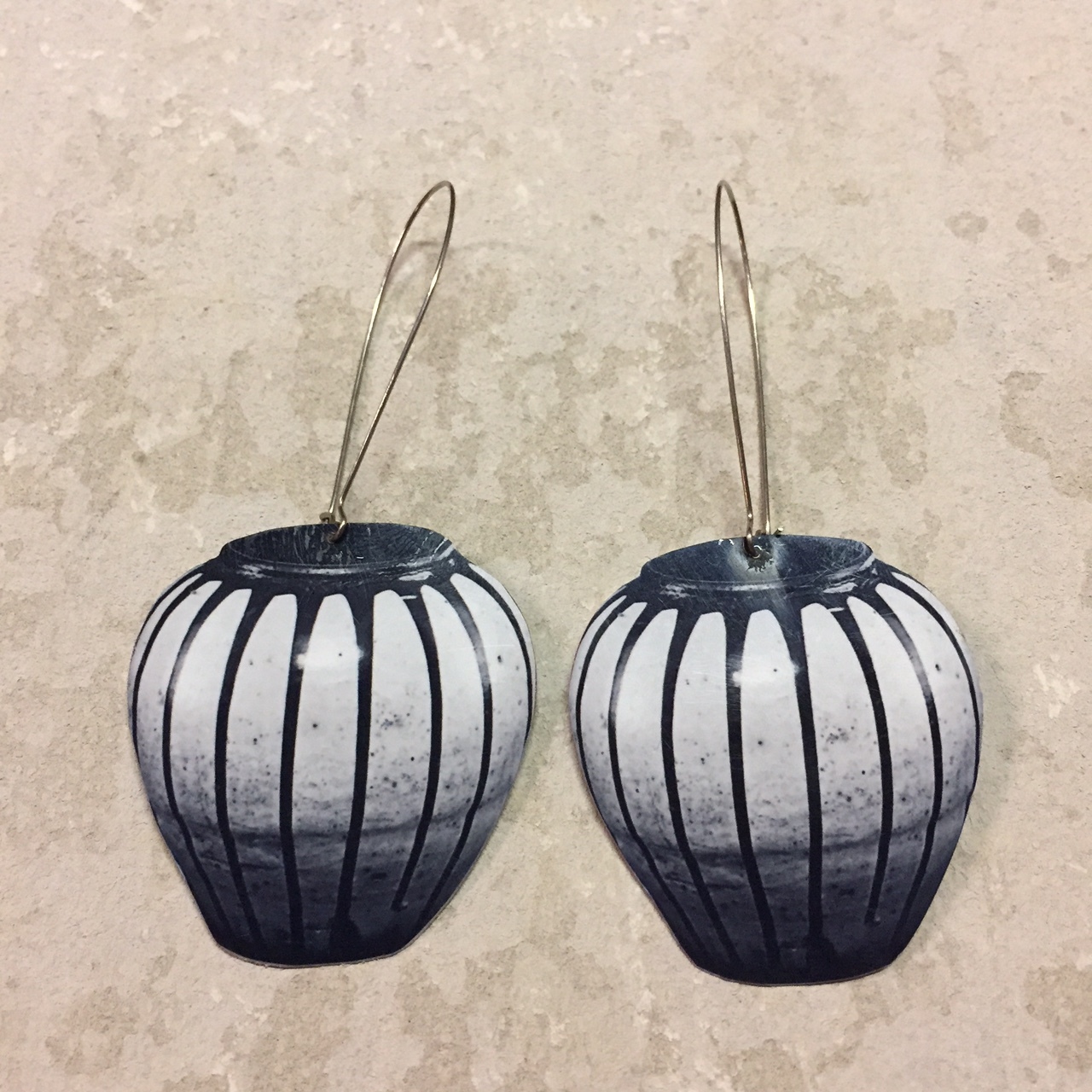 Pot Dangle Earrings – Edo Tanba by Debbie Pryor
Trained in ceramics and glass, Debbie Pryor is an Adelaide based artist, curator and writer. She has worked across Adelaide, Sydney and Victoria since 2000; running galleries and programs at key craft and design institutions such as JamFactory, Object (now Australian Design Centre), Powerhouse Museum, Firstdraft and Craft. She was President of the Bluestone Collection and Vice President of Northcity4. In January 2016 she founded Language of Labour a website designed to engage writing and conversing about craft. She has recently returned to making ceramics and includes this as part of her practice in addition to writing and curating.
Original artwork: Edo period (1616 – 1865), Japan.
Tanba (ware), Tachikui (type), stoneware with brown drip glaze
As shown in the Metropolitan Museum (NYC) collection.
Image sublimated onto aluminium (with brushed back), with silver plated hooks
Hooks 45mm drop
Aluminium pendant 50mm drop
Total 105mm drop