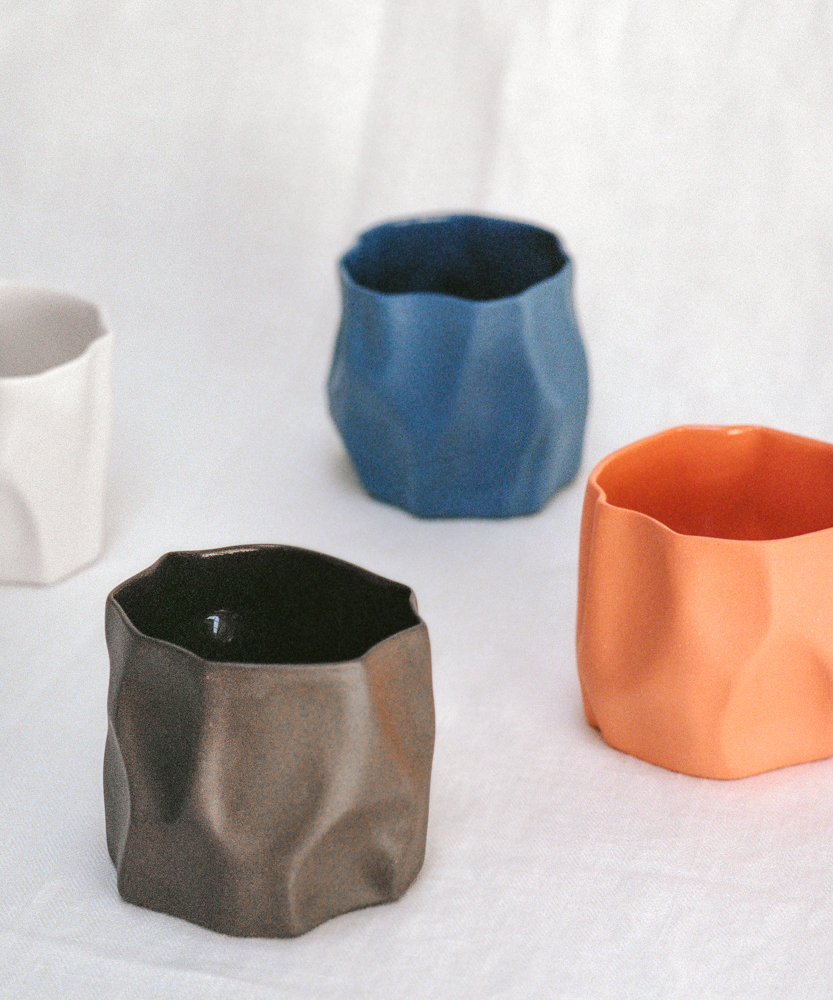 Softedge Studio – Set of 4 Conversation Cups
Softedge is a ceramic-based project by maker and designer Layla Cluer, devoted to the Sculptural possibilities of everyday tactile objects and the spongy edges of their disciplines.
Each piece is hand-crafted from Australian clay in their Norther NSW studio. Irregularities in size, glaze and surface are a result of the inevitable human touch received during the making process and should be embraced.