Sorry, this product cannot be purchased.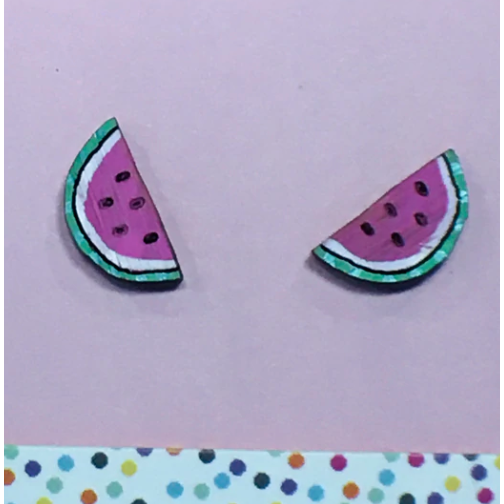 Watermelon Bamboo Studs by Milk Thieves
Watermelon slices, so fresh and summery!
Studs are made with high quality surgical steel posts, original designs made from sustainably sourced bamboo and individually hand coloured. Some variations in colour detail and bamboo grain will occur. 12mm wide.