Sorry, this product cannot be purchased.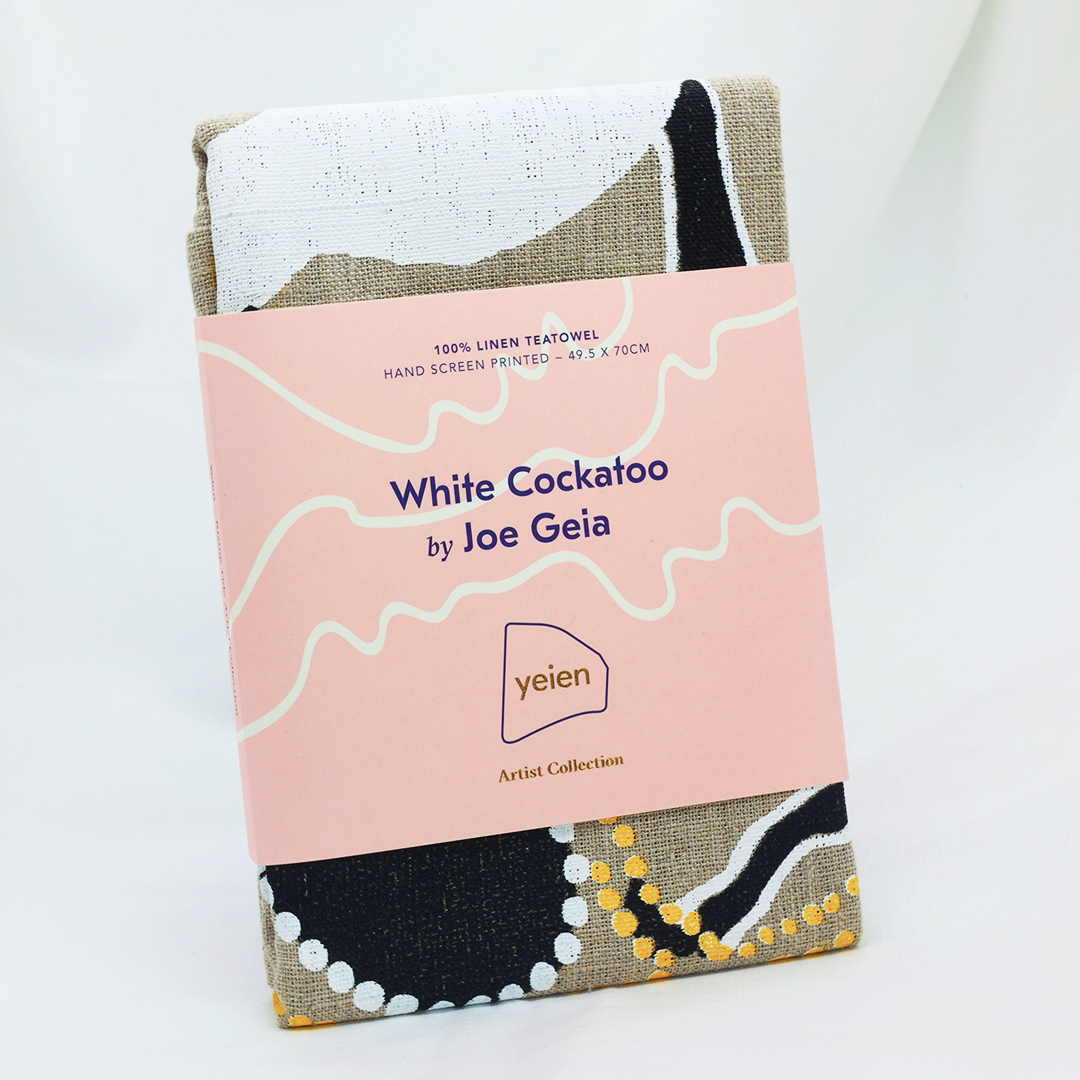 Yeien Tea Towel – White Cockatoo by Joe Geia
Yeien began out of a desire to develop an authentically Indigenous brand on the Gold Coast, Queensland. Supported by the City of Gold Coast six Indigenous artists came together to create a range of products including beautiful linen tea towels.
Yeien is committed to fair and ethical trade and is a supporter of the Indigenous Art Code.
–
Joe Geia is an Aboriginal and Torres Strait Islander artist, musician and singer/songwriter. His style comes from North Queensland, clearly revealing his Gugu Yimithirr/Kuku Yalanji (Aboriginal) and Kubin (Torres Strait Islander) ancestry. Joe's art combines his heritage with a contemporary approach.