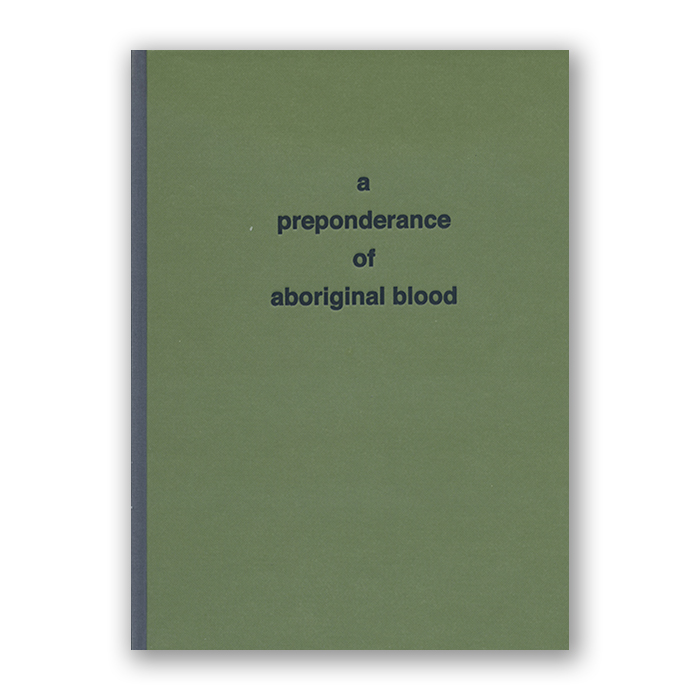 Judy Watson
2019
Judy Watson's a preponderance of aboriginal blood (2005) was a limited edition artist book of 15 etchings. It has now been republished i as a 44 page hard-back artist book printed offset in an edition of 1000.
Included in new publication:
Reproductions of the 15 etchings from Watson's 2005 limited edition artist book.
The 9 page 1897 Queensland Act of Parliament 'The Aboriginal Protection and Restriction of the Sale of Opium Act'.
An 8 page essay 'the wounds of the repressed' by freelance writer and curator Michele Helmrich.
A foldout Queensland Timeline listing: a selection of white townships from the establishment of Brisbane in 1825 to the turn of the century, a selection of Aboriginal and Torres Strait Islands missions and reserves established from 1838 to the closure of the last mission in 1987 and some Acts and decisions impacting on Aboriginal peoples in Queensland 1825 to 1967.
$49.50
Only 2 left in stock