Sorry, this product cannot be purchased.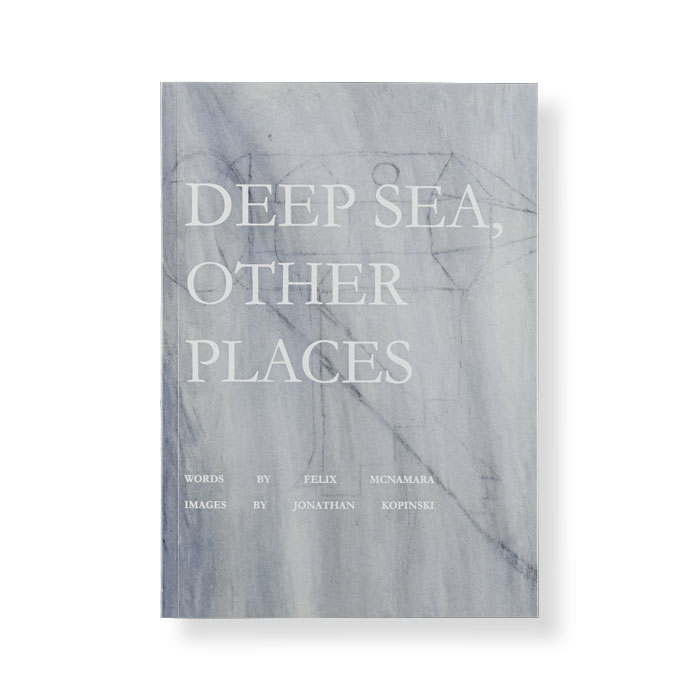 DEEP SEA, OTHER PLACES
By: Felix McNamara
2022
A series of images was assembled by Jonathan Kopinski for response in text by Felix McNamara. This is the first product of an ongoing project published by Collaborative Texts. With each book a new collaborator supplies an image archive or essay for response in prose. The project hopes to foster a mode of diplopia, where the relationships of text to image may blur in various ways. This one contains 17 short chapters. It can be read as an artist's book, a fragmentary novel, or a collection.