Sorry, this product cannot be purchased.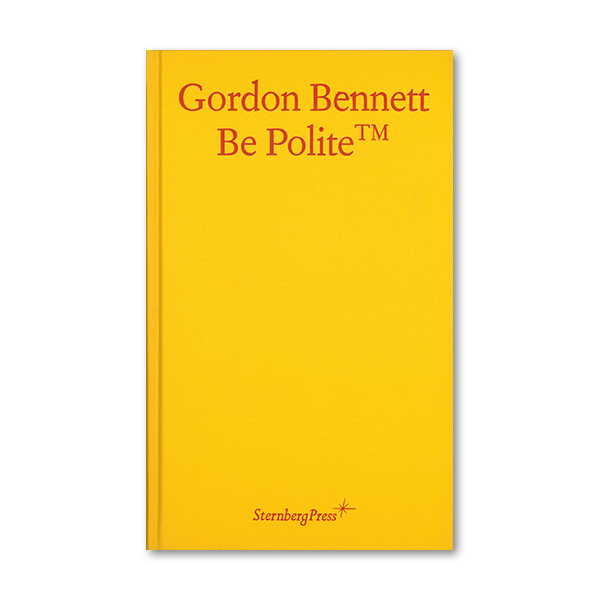 Gordon Bennett
Be Polite
2016
Gordon Bennett: Be Polite follows the exhibition of largely unseen works on paper by one of Australia's most visionary and critical artists, Gordon Bennett (1955–2014). The exhibition and publication are the first to present the work of Bennett since his untimely death. Though rarely seen in exhibition contexts, Bennett's drawing and writing formed the foundation of his practice. Paper was often the site where imagery, words, and ideas found their first expression before being combined into the large-scale conceptual paintings for which Bennett is known. Despite their relatively small scale, works in Be Polite embrace rich layers of Western and Australian Indigenous art history and contemporary politics, which Bennett played a leading role in developing throughout the 1980s and continued to explore in his successful career.
This publication brings together three newly commissioned essays by art historian Ian McLean and curators and arts writers Helen Hughes and Julie Nagam alongside documentation of Bennett's works on paper and a selection of paintings and other pieces to which they relate. The selection of works are drawn from the Estate of Gordon Bennett, comprising drawings, acrylic/gouache and watercolour paintings, poetry, and essays from the early 1990s through to the early 2000s; a period that produced work of remarkable force and revealed the artist's working methods, research focuses, and ultimately his ambitions for his work.
Weight
550 g
Dimensions
24.5 × 15.5 × 2 cm