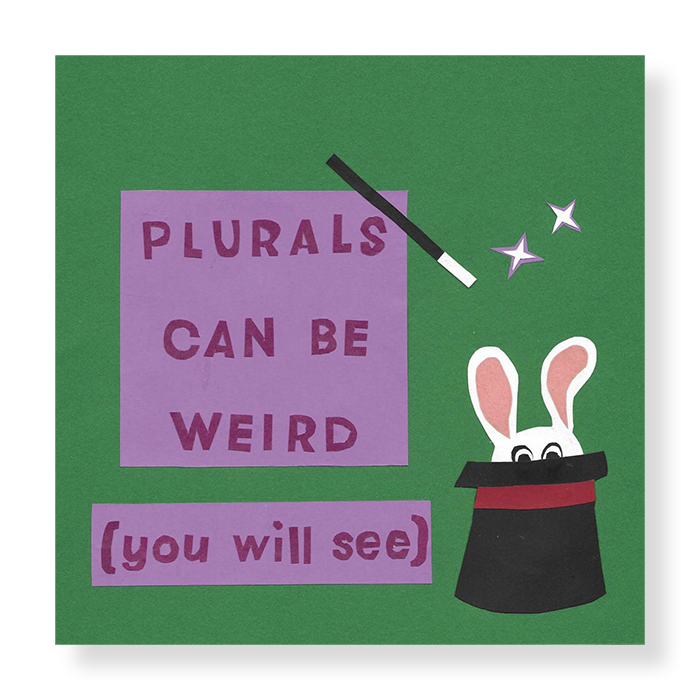 Plurals Can Be Weird (You Will See)
By: Keg de Souza and Lucas Abela
2020
During the COVID-19 lockdown of 2020, Sydney artists Keg de Souza and Lucas Abela, decided to write a book for their 3-year-old, Ernie. They were inspired by the sudden isolation and a song titled 'foot-feet' which they spontaneously made up while musing with Ernie about how confusing English pluralisation can be.
After Keg assembled some paper cut-outs to illustrate the point, they decided it would be cute to incorporate the concept into a counting book – making it a dual purpose learning tool for toddlers teaching both Plurals and Numbers to young kids. That's the origin story behind Plurals Can Be Weird (you will see) a counting book about irregular plurals.
A stunning book full of hand crafted illustrations sure to delight you and your children! Made in a limited edition run of 500, make sure you don't miss out on this special book.