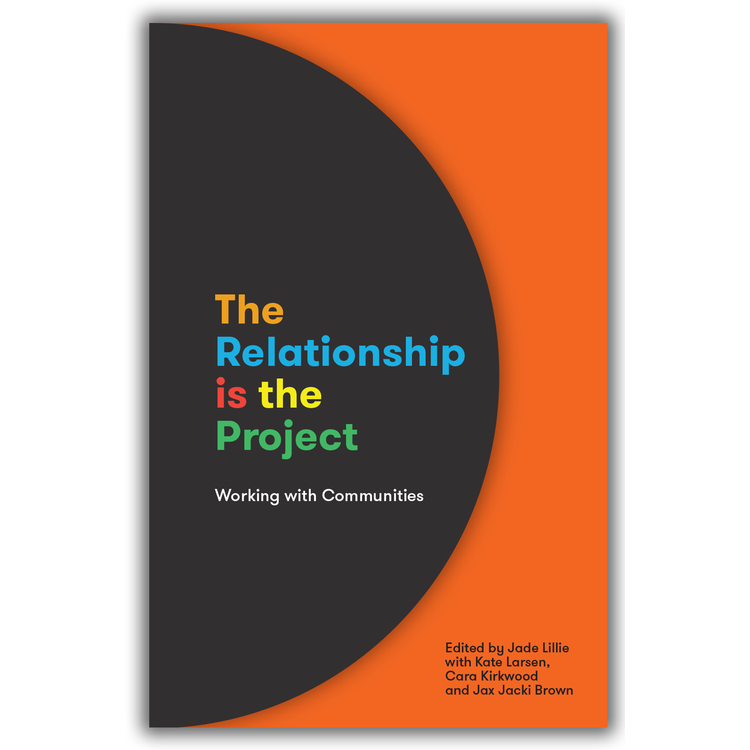 The Relationship is the Project: Working With Communities
A brilliant new 'right now' resource that aims to assist emerging practitioners, artists and cultural workers better engage with community-based projects.
The breadth of the advice shared in this non-academic, practitioner-led book includes insights into the ethics and logistics of working in community contexts – from collaboration and leadership to platforming and duty of care.
Featuring 20 curated chapters from thought-leaders across the arts, cultural and community sectors, this unique publication is a must-have resource for community-engaged practice.
Contributors include Genevieve Grieves about working in First Nations contexts; Caroline Bowditch on access and disability; Dianne Jones, Odette Kelada and Lilly Brown on racial literacy; Ruth De Souza and Robyn Higgins on cultural safety in the arts; as well as Esther Anatolitis, Adolfo Aranjuez, Paschal Berry, Lenine Bourke, Tania Cañas, Rosie Dennis, Alia Gabres, Eleanor Jackson, Samuel Kanaan-Oringo, Fotis Kapetopoulos, Kate Larsen, Lia Pa'apa'a, Anna Reece, Daniel Santangeli, and Jade Lillie herself.