Sorry, this product cannot be purchased.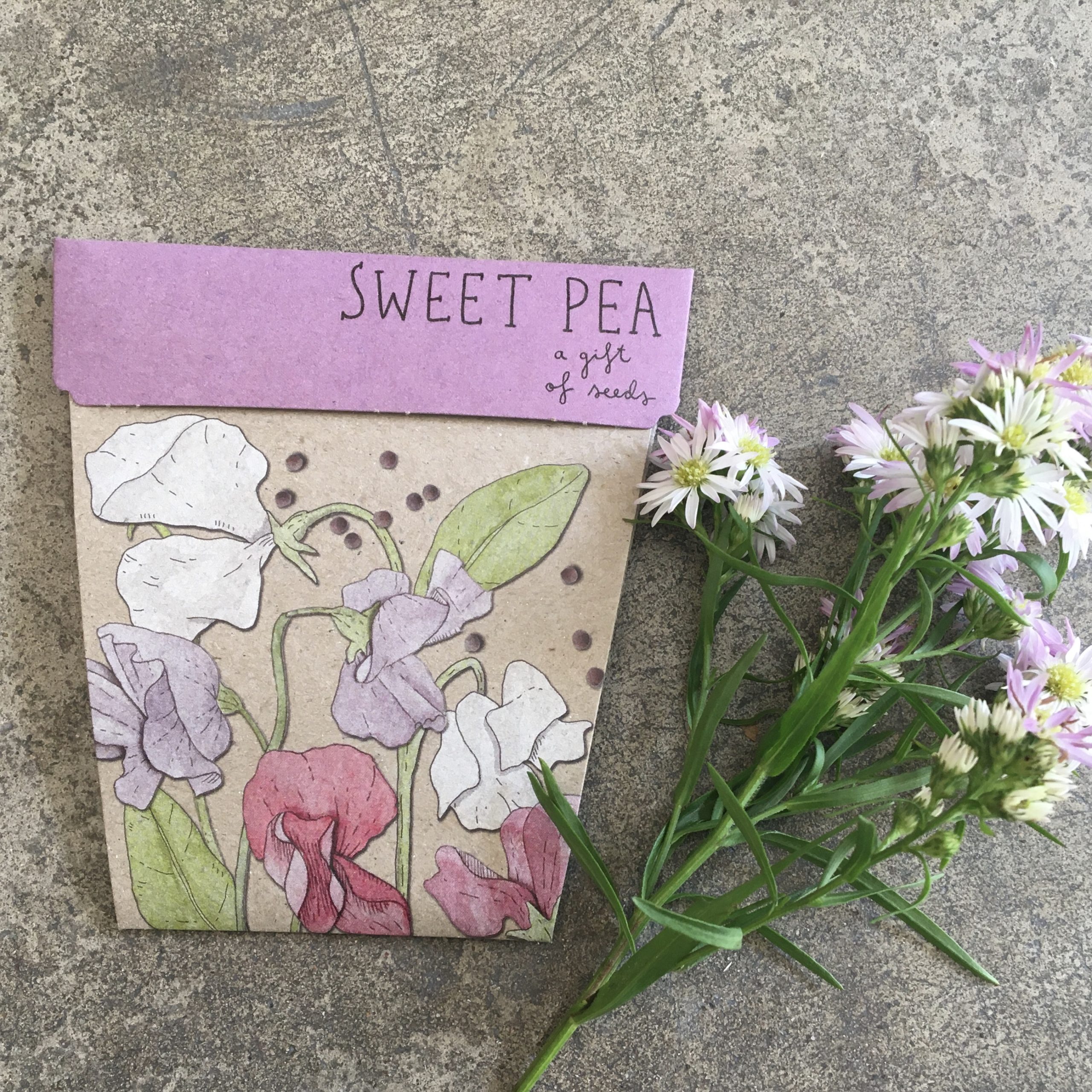 A Gift of Seeds Card: Sweet Pea
Perfect for your own Sweet Pea, these beautiful, fragrant and colourful flowers are easy to grow and will put a smile on anyone's face.
Sweet Peas are a climbing vine which require a trellis to attach to. They can also be grown in a hanging basket with the trailing vines cascading down.
Sow at a depth of 20mm in summer and autumn in a bright sunny position.
A gorgeous, eco-friendly gift that grows featuring stunning illustrative artwork by Daniella Germain.
-Made in Australia
-100% recycled paper
-Includes a plant label to mark where your seeds are planted
-Comes with a recycled kraft envelope for mailing