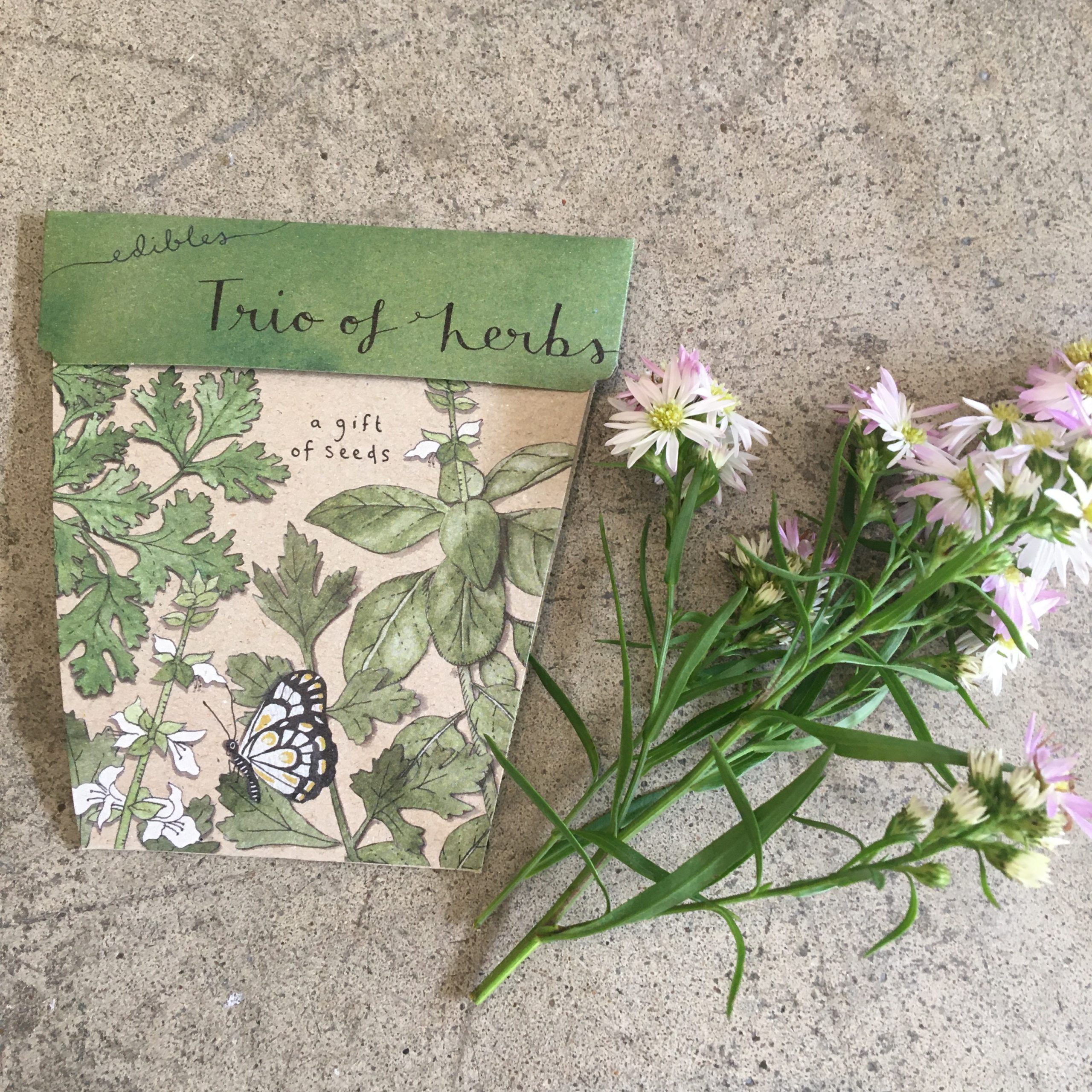 A Gift of Seeds Card: A Trio of Herbs
This pack includes a mix of parsley, coriander and basil, a perfect mix for the kitchen gardener! Each herb is easy to grow, and will blossom with love. This is both a beautiful card and a joyous experience to gift to someone in your life, or even yourself.
Perfect to sow in spring and summer, simply scatter the seeds, cover with a thin layer of soil in a sunny position & keep moist until germination. For more sowing information, click here.
Each card features original artwork by Daniella Germain and includes a packet of mixed seeds, a tear-away biodegradable plant label and sowing instructions.
-Made in Australia
-100% recycled paper
-Includes an illustrative plant label to mark where your seeds are planted
-Comes with a recycled kraft envelope for mailing
Varieties: Basil: Genovese, Ocimum basilicum, Parsley: Italian, Petroselinium hortense, Coriander: Coriandum sativum