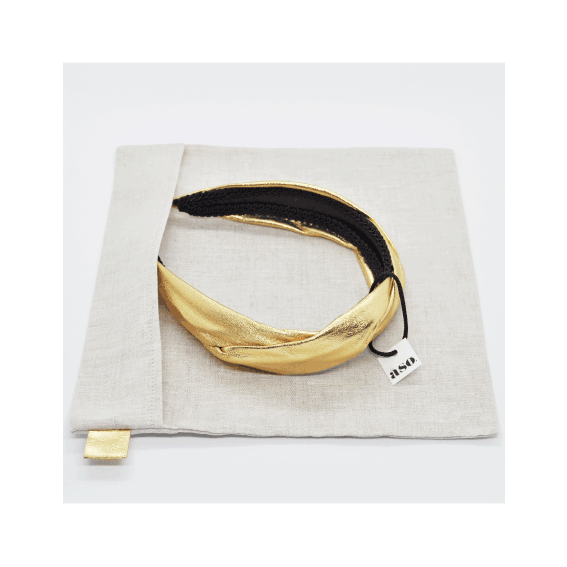 ASO Design Australia Gold Leather Headband
These beautiful handmade gold knot leather headbands are a must have for this party season.
They are light weight and super comfortable, and come in a stylish belgium linen travel pouch.
This piece is part of the Summer Collection by local designer Sabine Michaelis of ASO Design Australia.