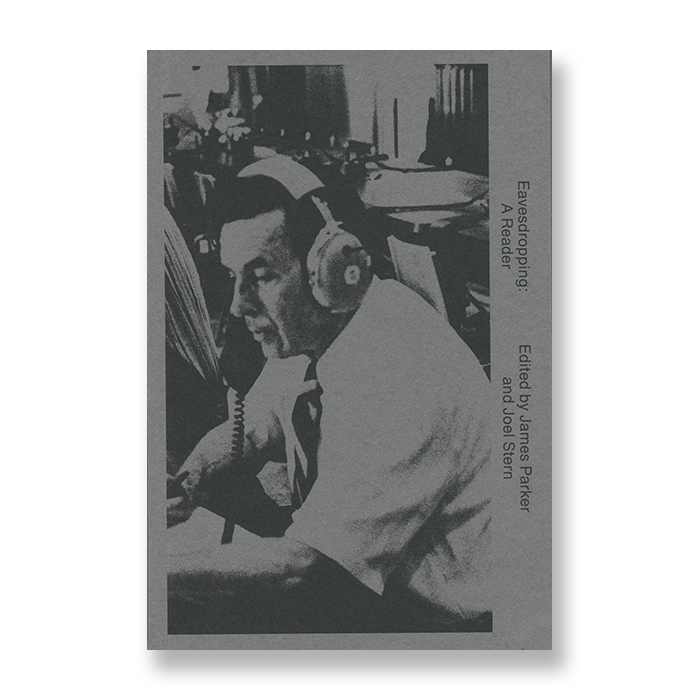 Eavesdropping: A Reader
The earliest references to eavesdropping are found in law books. According to William Blackstone's Commentaries on the Laws of England (1769), 'eavesdroppers, or such as listen under walls or windows, or the eaves of a house, to hearken after discourse, and thereupon to frame slanderous and mischievous tales, are a common nuisance and presentable at the court-leet'. Today, however, eavesdropping is not only legal, it's ubiquitous – unavoidable. What was once a minor public-order offence has become one of the key political and legal problems of our time, as the Snowden revelations made clear.
Eavesdropping addresses the capture and control of our sonic world by state and corporate interests, alongside strategies of resistance. For editors James Parker (Melbourne Law School) and Joel Stern (Liquid Architecture), eavesdropping isn't necessarily malicious. We cannot help but hear too much, more than we mean to. Eavesdropping is a condition of social life. And the question is not whether to eavesdrop, therefore, but how.