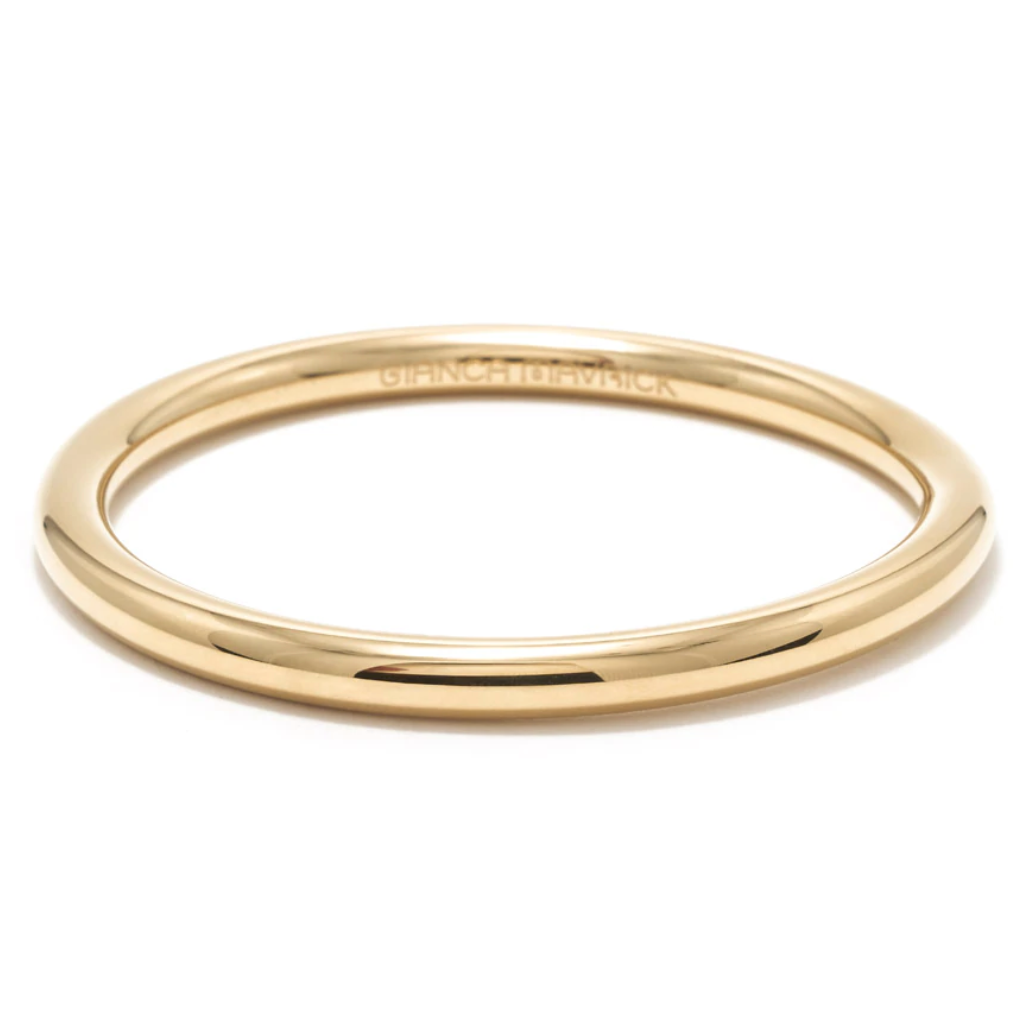 Forma Bangle (14K Gold Plated) by Bianca Mavrick
The Forma Bangle in Gold is a  tubular, infinite circular bangle. A future jewellery staple, wear with literally everything in your wardrobe!
Handcrafted from hypoallergenic stainless steel, a metal of lasting durability with a mirror shine polish and durable 14K hard gold plating.
Designed to be a solid statement — a refined form that has a comfortable weight and presence.
Design Details
One size fits all size
65mm internal diameter – most common bangle size
Internal face engraved with brand logo
Hypoallergenic Stainless Steel, 14k gold plating
Sold individually, layer for fun!