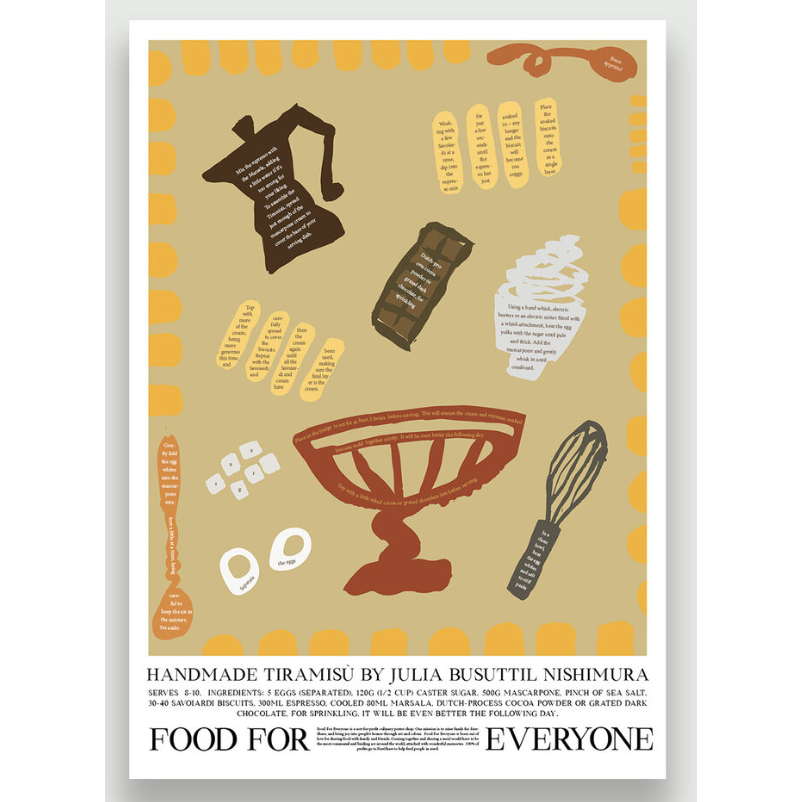 Handmade Tiramisu Poster by Julia Busuttil Nishimura
If you live in Australia and love cooking and eating, odds are you've made one of Julia's recipes. Her two books, OSTRO and a A Year of Simple Family Food, have been best sellers and for good reason. They feature simple recipes using seasonal produce.  The dessert has had a renaissance in recent years and rightly so – make lots, dig in and enjoy with friends and family.
Illustrated by Gemma Leslie.
One poster provides 10 meals to people in need

A3 format 29.7 x 42cm

Printed on 130gsm Extract paper, made entirely from 100% recycled coffee cups

Unframed