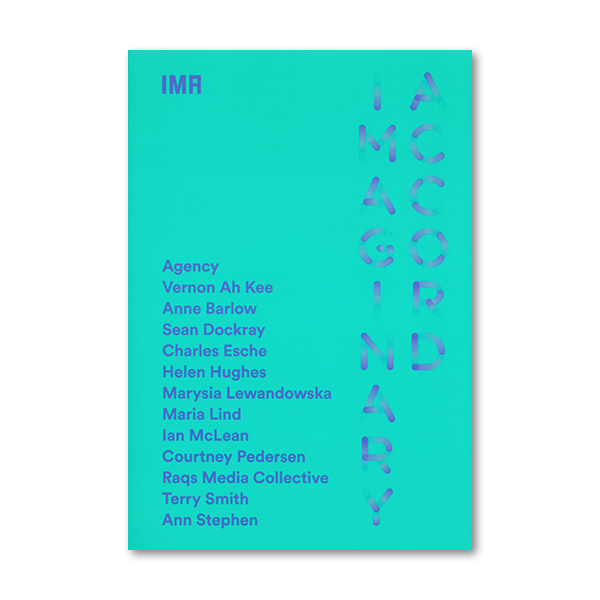 Imaginary Accord
2017
Is an art institution only an imagined entity—a temporary constellation of agreements, negotiations, and arrangements—or is it something more fixed? This publication both documents and reinvigorates the fortieth anniversary activities of the Institute of Modern Art (IMA): the exhibition Imaginary Accord; the nine-part lecture series and two-day symposium, What Can Art Institutions Do?; and the online archive, 40years.ima.org.au, that charts the IMA and its immediate historical context. This series of creative and critical projects explored the historical mission of one of Australia's oldest public galleries, while imagining what the founding principles of a contemporary art institution could mean today and for the future.
Reflections on the role and value of the contemporary art institution are advanced in some revelatory contributions by artists, curators, art historians, and gallery directors, each of whom share ideas, models, and visions for alternate approaches. Bringing together the findings of a year of inquiry, new contributions sit aside talks originally presented at the gallery, reformulated for print.
112 pages, softcover.
Leaky Studio
Weight
480 g
Dimensions
17 × 22 × 2 cm