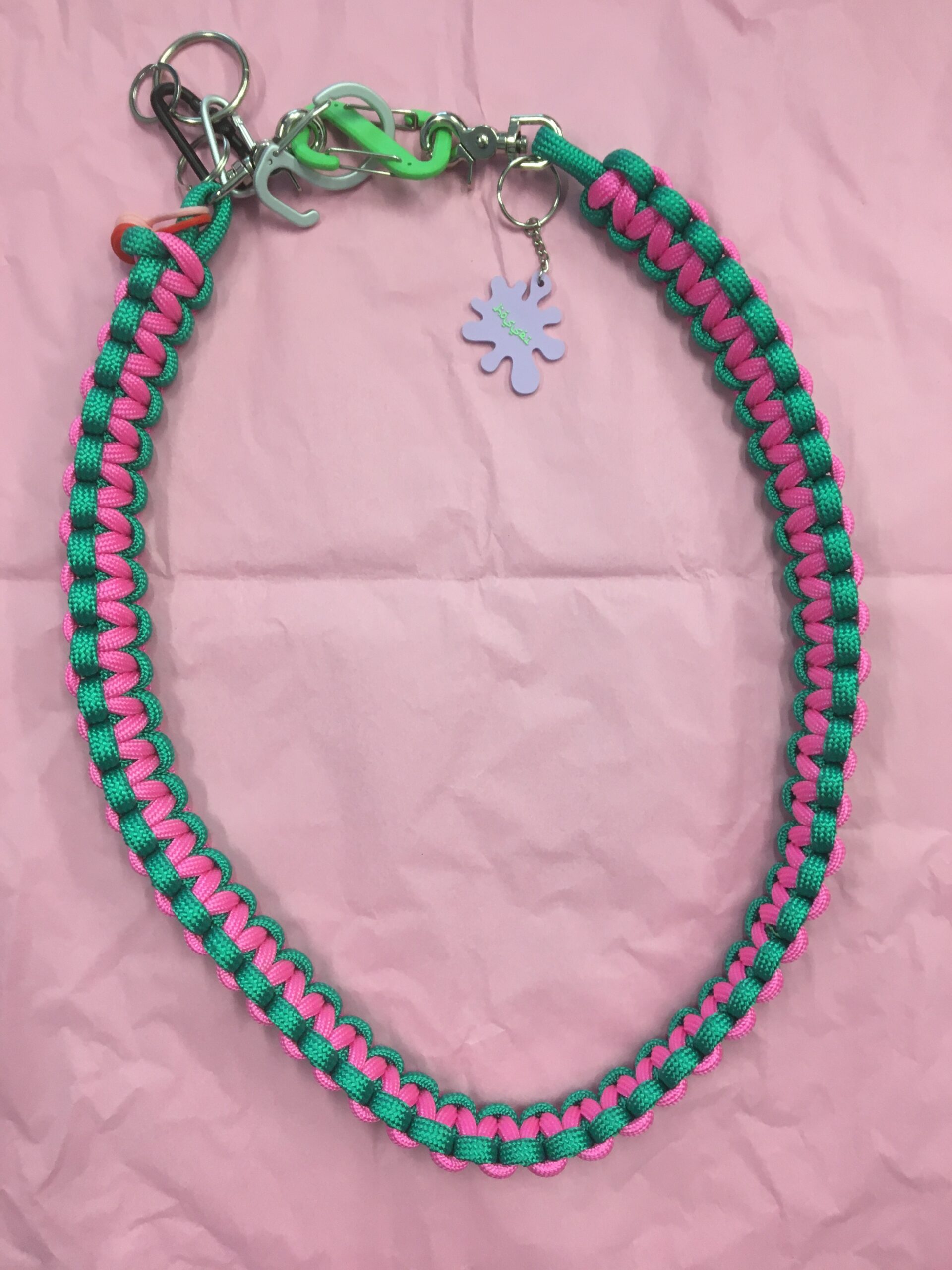 LOVEKNOTS by Hossei
Handmade by HOSSEI, these knots are hug gestures, worn across the heart and blesssed with healing properties to offer protection. LOVEKNOTS are made for those on the go: Personalised your own, add your keys, usbs,keychains, pet's leash, lanyard… whatever you desire!
Each product is designed to make you feel.
HOSSEI (b. 1985, Tehran) is a multidisciplinary artist with Persian, Turkish and Russian ancestry whose work addresses his heritage, fantasies and feelings, and notions of togetherness and healing. Through performance, sculpture, and installation, he explores the potential of everyday things to act as vessels for joy and healing. Acting as both exaggerations and extensions of the body, HOSSEI's costumes are animated through euphoric live performances. As fantastical sculptures, his costumes affirm the potential of the spirit and endow everyday things with a new materiality and purpose.