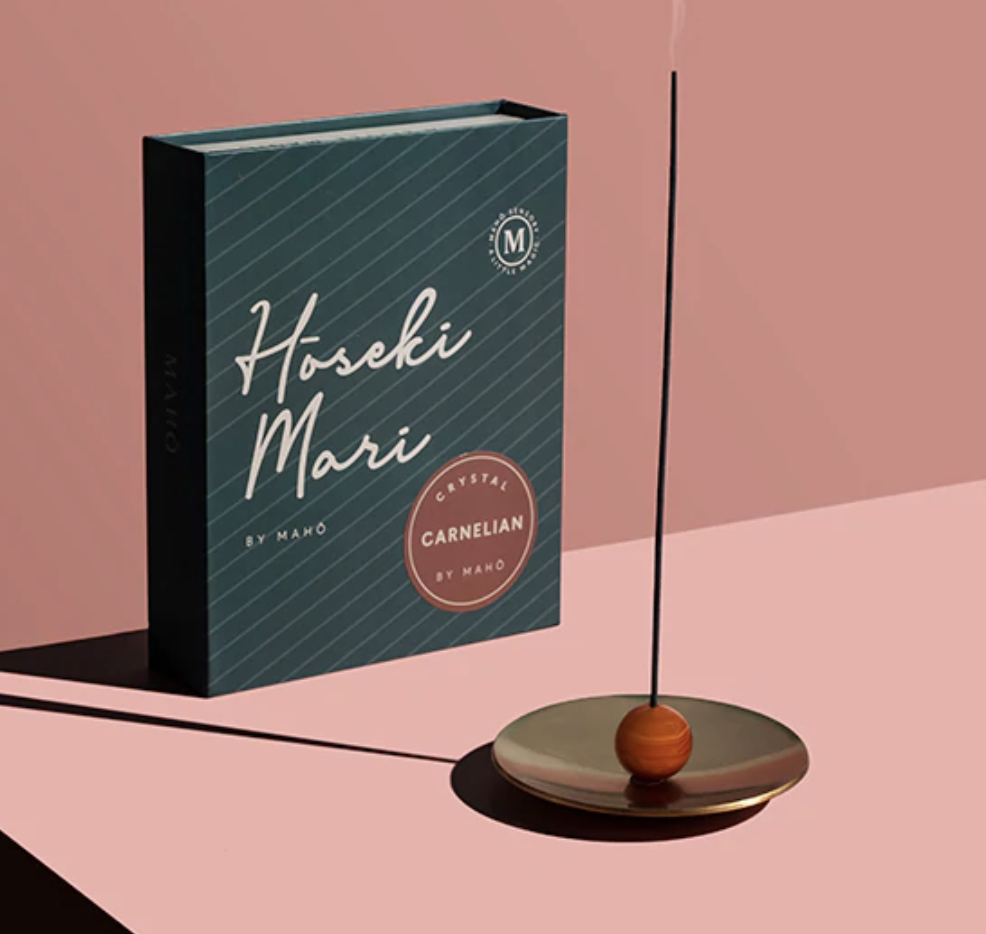 MAHO Hoseki Mari Carnelian and Brass Burner
A hand-crafted brass dish paired with exquisitely selected semi-precious stones combines to create the signature Hōseki mari by MAHŌ for an ethereal burning experience.
Minimalist in its design and elegant combination, the brass and crystal materials direct smoke energy into the conduit for a healing, ceremonial cleanse. Designed to capture the falling ash onto the brushed brass plate, each Hōseki mari burner is custom fit for MAHŌ Sensory Sticks to unleash a transcendent escape.
Activated when lit, the ignited scent of each Hōseki mari burner induces calm, relaxation, and brings a sense of sophistication to the art of healing through nature and smoke.
Designed in Melbourne and handmade in India, each Hōseki mari has been curated to activate the five senses and add a moment of tranquillity to your self-care routine.
10.16cm solid brushed brass dish
2.5cm hand cut polished crystal sphere
Healing properties of Carnelian
Known as a stone of motivation and endurance, Carnelians have been relied on for their leadership, courage, and protective qualities since the beginning of time.
Believed to help timid speakers with eloquence and instilling a sense of bold, Carnelians are considered an active male energy stone recognised by its vibrant color. Worn to enhance passion, love, and desire,
Carnelians are believed to attract prosperity, new resources, and good luck. A talisman relied on for success in any business-minded venture, Carnelians have been turned to as symbols in the workplace of ambition, drive, and determination.
A stabilising crystal relied on to anchor the mind in the present, Carnelians high energy helps restore lost vitality and motivation, and stimulates creativity for new pursuits. Improving concentration and realigning helpful thoughts in daydreamers and meditation, Carnelians have a protective field that guards against envy, rage, and resentment.