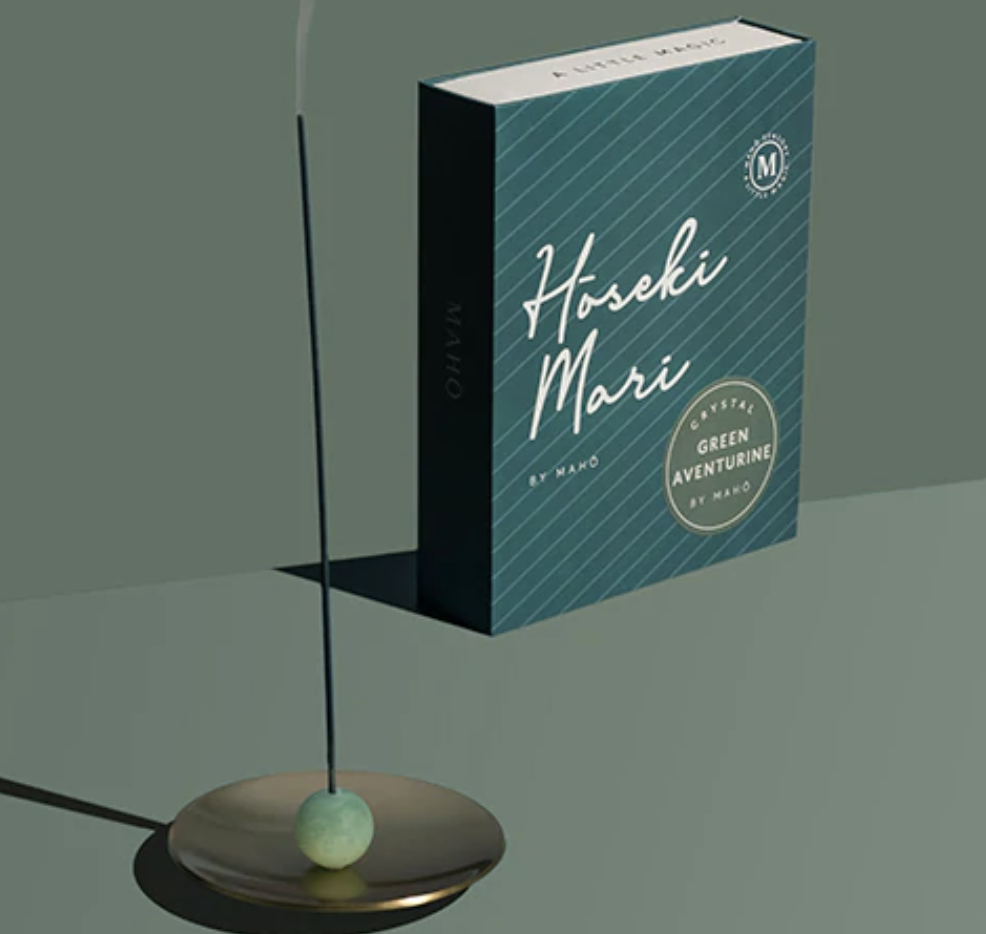 MAHO Hoseki Mari Green Aventurine and Brass Burner
A hand-crafted brass dish paired with exquisitely selected semi-precious stones combines to create the signature Hōseki mari by MAHŌ for an ethereal burning experience.
Minimalist in its design and elegant combination, the brass and crystal materials direct smoke energy into the conduit for a healing, ceremonial cleanse. Designed to capture the falling ash onto the brushed brass plate, each Hōseki mari burner is custom fit for MAHŌ Sensory Sticks to unleash a transcendent escape.
Activated when lit, the ignited scent of each Hōseki mari burner induces calm, relaxation, and brings a sense of sophistication to the art of healing through nature and smoke.
Healing properties of Green Aventurine
Recognised as the "Stone of Opportunity", Green Aventurine is thought to be the luckiest of all semi-precious stones manifesting prosperity and wealth and increasing favor.
Helping to release old patterns, habits, and disappointments so new growth can take place, Green Aventurine renews optimism and a zest for life helping us move forward with confidence and ability to embrace change.
Enhancing creativity and motivation, Green Aventurine supports the holder by igniting perseverance in the face of maneuvering challenges. Reinforcing decisiveness and amplifying leadership qualities, Green Aventurine can evoke a sense of humor and openness to the ideas of others.
Igniting a sense of lightness and humor, Green Aventurine can spark a renewed sense of optimism, joy and hope. Reaffirming–most especially during times of change or upheaval–Green Aventurine can be the emotional anchor needed to remain stable and calmly ground.
Designed in Melbourne and handmade in India, each Hōseki mari has been curated to activate the five senses and add a moment of tranquillity to your self-care routine.
10.16cm solid brushed brass dish
2.5cm hand cut polished crystal sphere