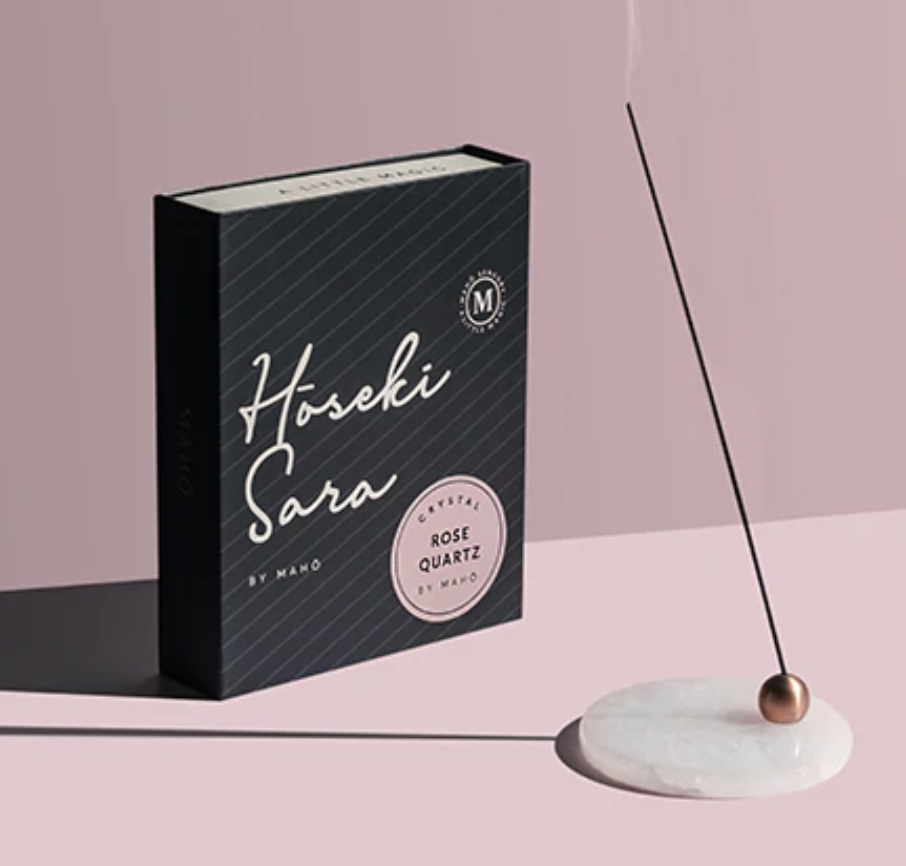 MAHO Hoseki Sara Rose Quartz Crystal and Copper Burner
Brushed copper paired with Rose Quartz combines to create the signature Hōseki sara by MAHŌ–an ethereal burning kit.
A sophisticated accent to any room, Hōseki sara by MAHŌ's minimalist design captures the delicate qualities of crystal anchored in earth's finest materials. Custom fit to MAHŌ Sensory Sticks, the Hōseki sara directs smoke energy into a copper conduit honoured for its healing properties. Activated when lit, the ignited fragrance induces calm, relaxation, and eases the mind along a transcendent journey through nature and smoke.
Designed in Melbourne and handmade in India, each Hōseki sara has been curated to activate the five senses and add a moment of ceremony to your self-care ritual.
10.16cm hand cut and polished crystal pate
2cm solid bushed copper sphere