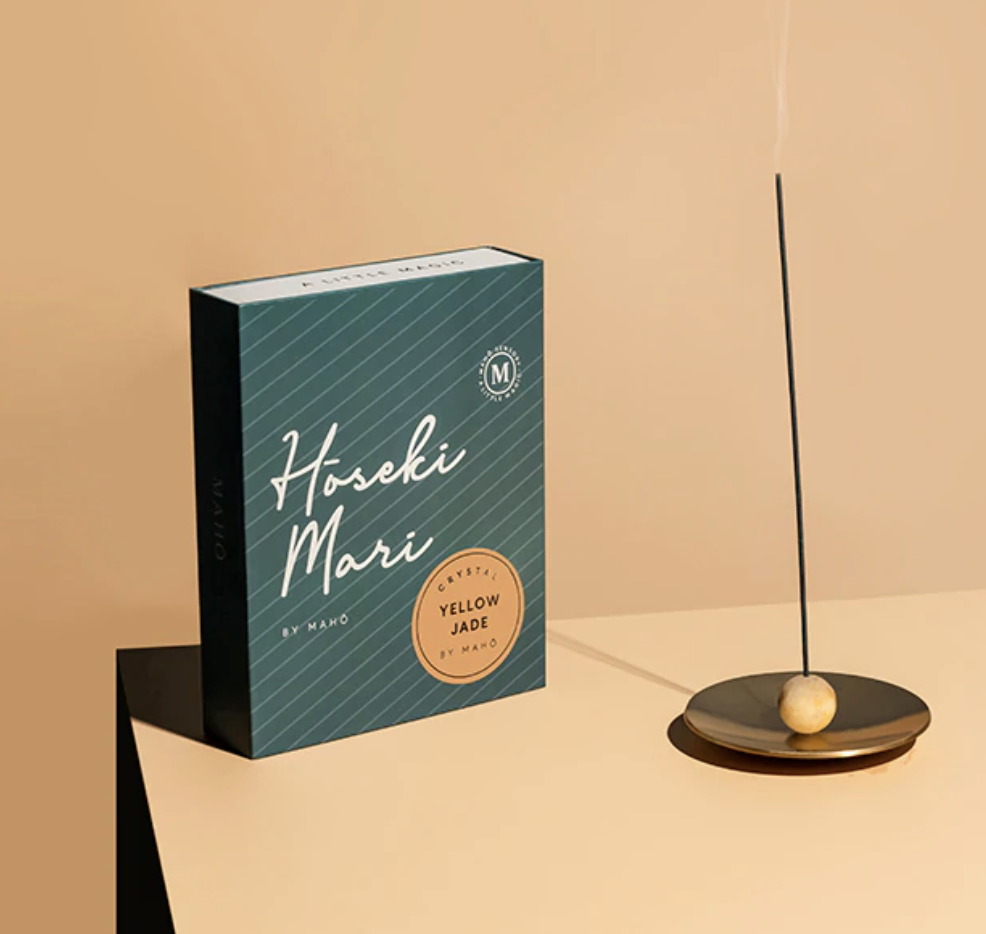 MAHO Hoseki Mari Yellow Jade Crystal and Brass Burner
A hand-crafted brass dish paired with exquisitely selected semi-precious stones combines to create the signature Hōseki mari by MAHŌ for an ethereal burning experience.
Minimalist in its design and elegant combination, the brass and crystal materials direct smoke energy into the conduit for a healing, ceremonial cleanse. Designed to capture the falling ash onto the brushed brass plate, each Hōseki mari burner is custom fit for MAHŌ Sensory Sticks to unleash a transcendent escape.
Activated when lit, the ignited scent of each Hōseki mari burner induces calm, relaxation, and brings a sense of sophistication to the art of healing through nature and smoke.
Designed in Melbourne and handmade in India, each Hōseki mari has been curated to activate the five senses and add a moment of tranquillity to your self-care routine.
10.16cm solid brushed brass dish
2.5cm hand cut polished crystal sphere
Healing properties of Yellow Jade
A rare stone in the Jade family, Yellow Jade is matched with Fire Energy to represent our identity, ego, and self-definition. Bright in its illuminating colour, Yellow Jade instills optimism, enthusiasm, wisdom, and intellect–aligning with the Sun and Mars to encourage a harnessing of personal power.
The holder of Yellow Jade is said to attract energies of self-confidence, courage, and abundance while the stone shares wisdom in its silence and tranquillity. Offered to dispel harm and negativity, Yellow Jade can attract good luck and fortune and encourages self-sufficiency.
Carried to support healthy emotional release, Yellow Jade can bring joy and happiness and highlight the way in which all living creatures are connected. Further promoting emotional stability, Yellow Jade can be turned to for support with finding balance and harmony in our most loving relationships.