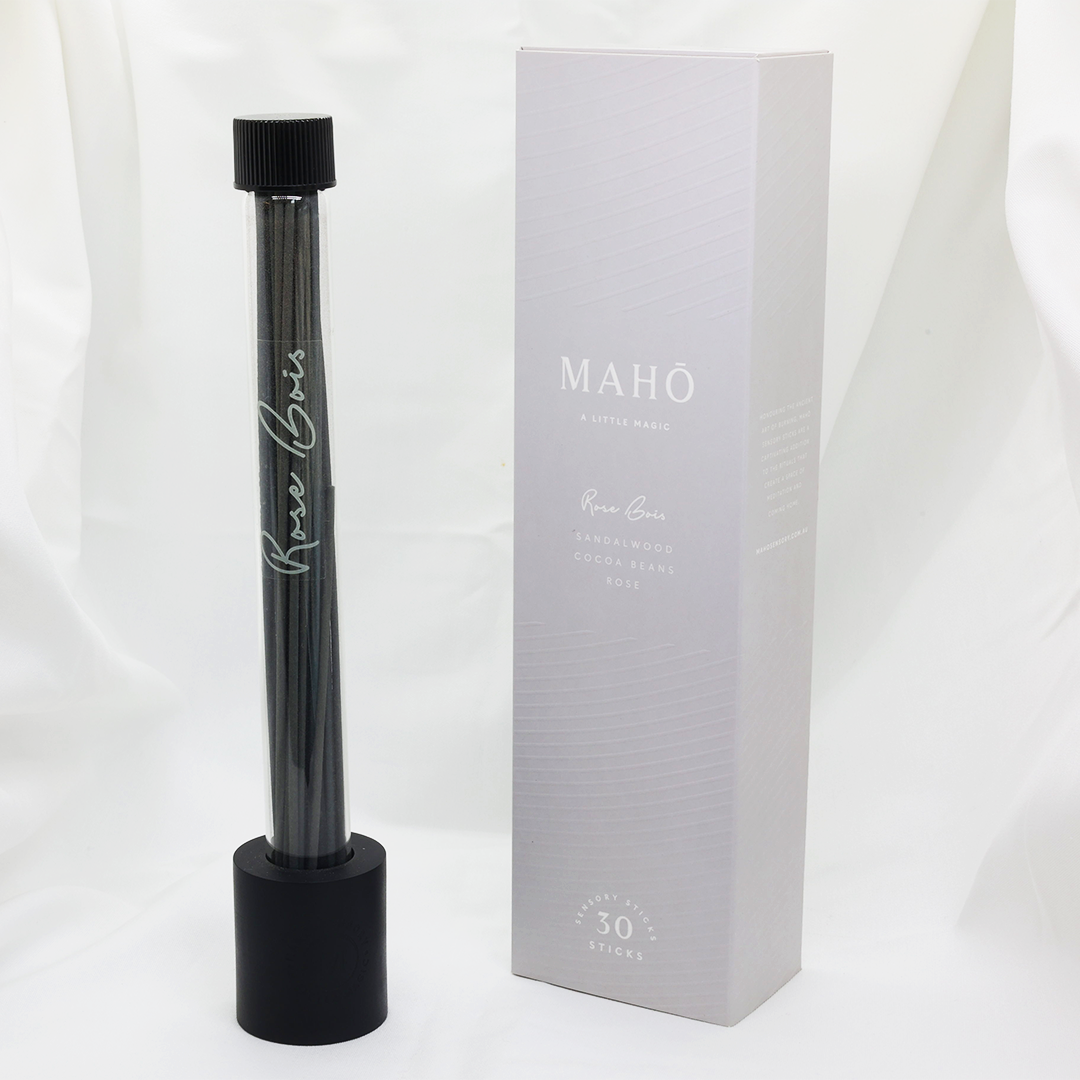 MAHO Sensory: Rose Bois Incense
Palm to palm, kiss to kiss, the ethos of new love is found in Rose Bois. Breathing fresh cut Roses, indulgent in rich Cocoa, this fragrance whispers notes of Sandalwood like a poem between two lovers.
Top Notes: Sandalwood Middle Notes: Cocoa Beans Base Notes: Rose
30 sticks. Burn time of each stick approx. 60 mins.
Founded in Melbourne, Australia, MAHŌ Sensory Sticks honour the ancient art and wisdom of burning to awaken the senses and transport the mind to an oasis of inner calm. In memory of his Mother, MAHŌ creator Joshua Tong is spreading a little Magic by sharing the powerful transcendent qualities of scent and smoke. Invigorated by the fresh use of this refined home fragrance, MAHŌ Sensory Sticks are a simple and captivating addition to the timeless rituals that create a space of calm, meditation, and coming home.