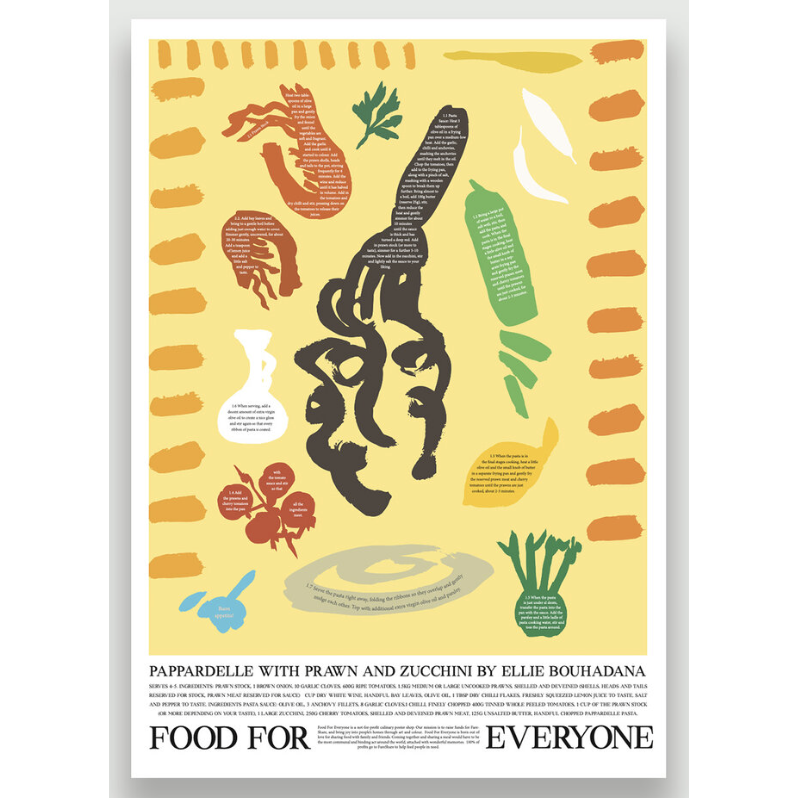 Pappardelle with Prawn and Zucchini by Ellie Bouhadana
A self-taught cook, Ellie Bouhadana is the Head Chef at Hope St. Radio in Melbourne. Regarded as a "Pasta Star" by Australia Good Food Guide, her handmade Tagliatelle with prawn and zucchini sparks joy on the palate and on the plate. Like her, the dish is colourful, vibrant and an ode to the Mediterranean.
Artwork by Gemma Leslie.
One poster provides 10 meals to people in need

A3 format 29.7 x 42cm

Printed on 130gsm Extract paper, made entirely from 100% recycled coffee cups

Unframed